This encouragement set of Legacy Publishing group greeting cards was released in Spring 2018. Legacy has a Buy a Card Feed a Child program, where each card bought will help put food on tables of those in need. You can find them for sale HERE on the Legacy website, or at select stores nationwide.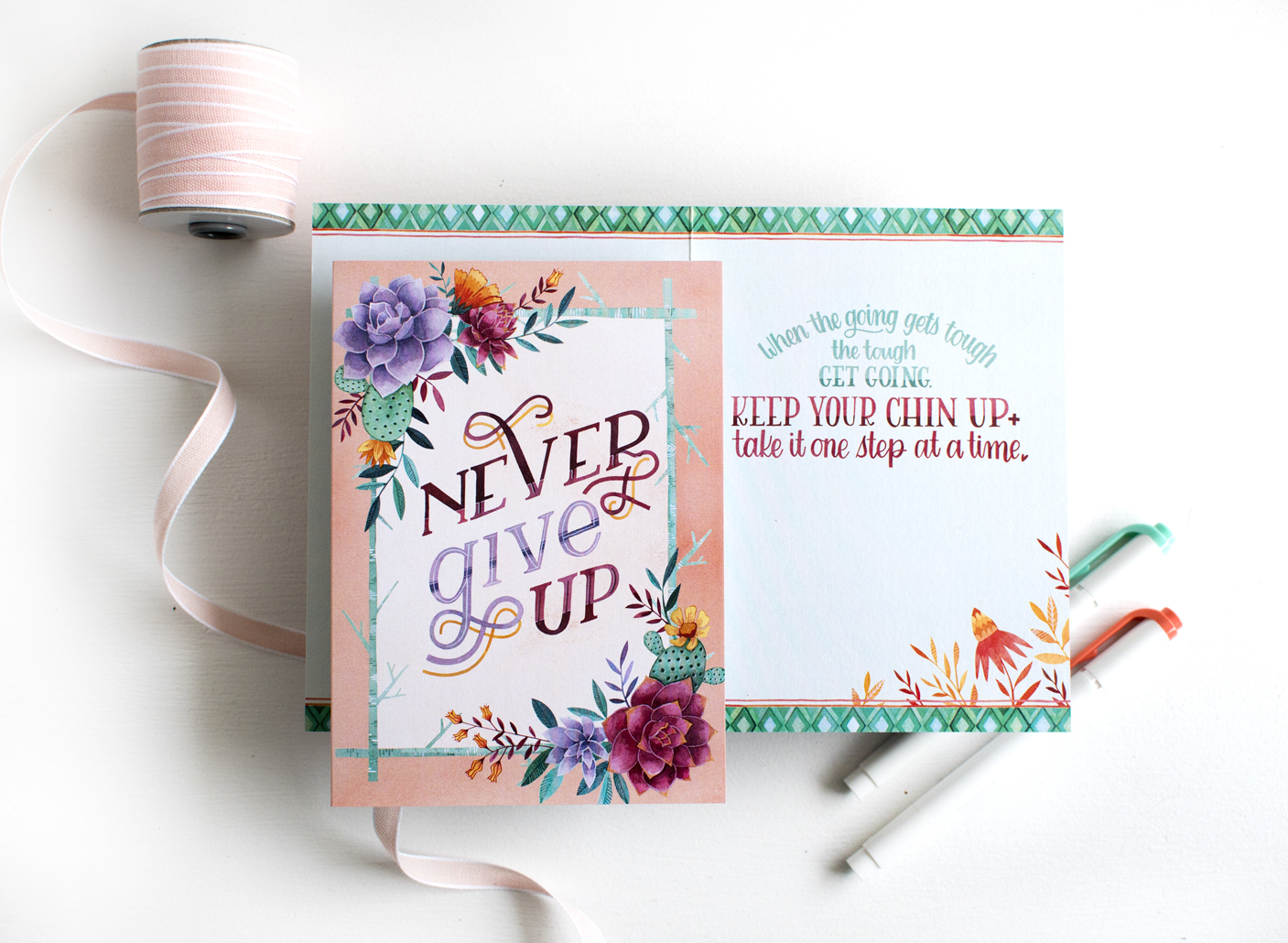 Keep Looking Up "I hope everyone around you is caring for you and cheering you up day by day. I'm thinking of you, get well soon!"
Never Give Up "When the going gets tough, the tough get going. Keep your chip up and take it one step at a time."