Workman Publishing developed a "Illustrated Bible Verses" day planner for 2019 as a spinoff of the popular Wall Calendar. I had the privilege of working on this collaborative planner as the artist for the cover as well as for 5 of the interior illustrations. The rest of the pages are illustrated by other artists and the design team at Workman.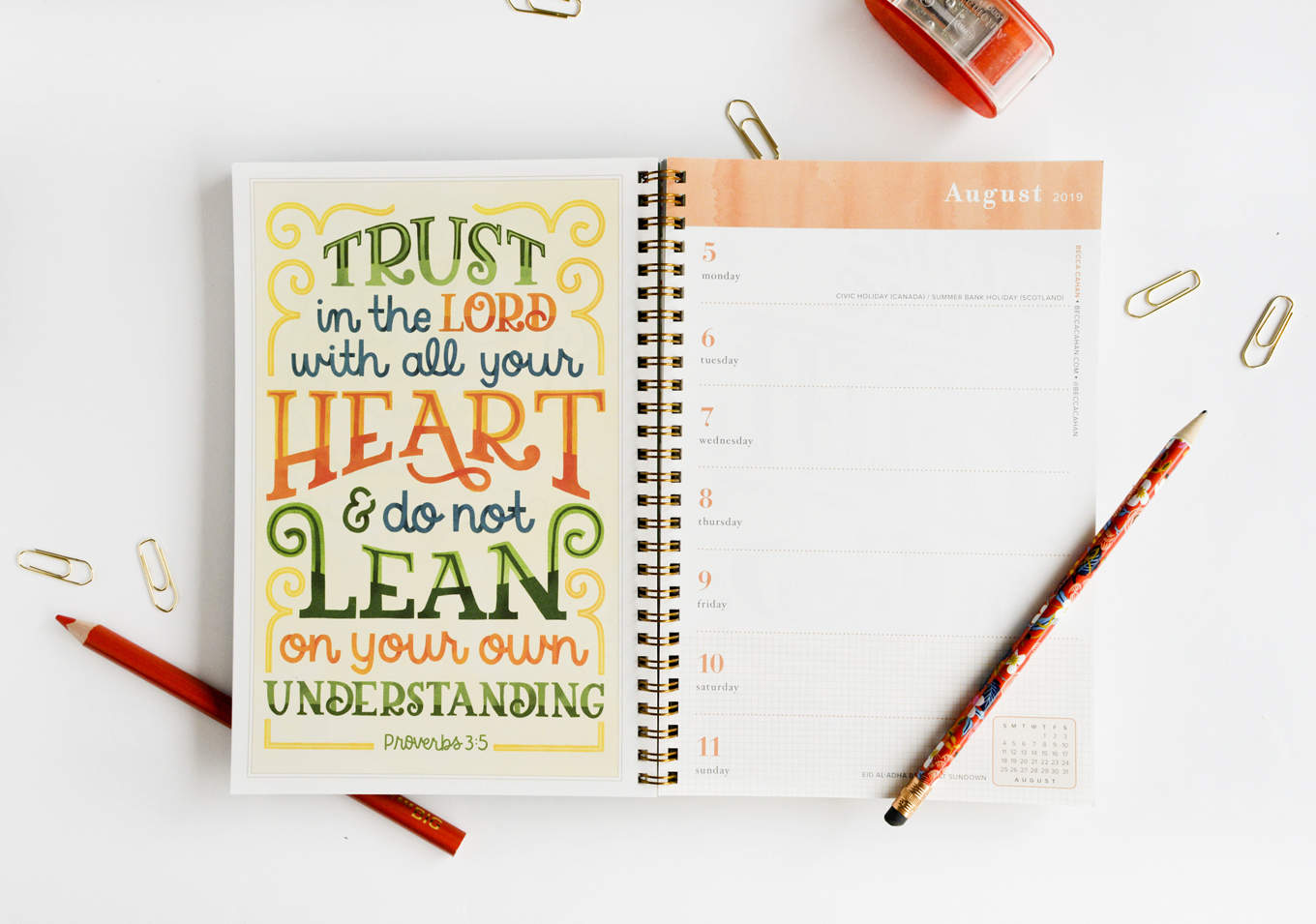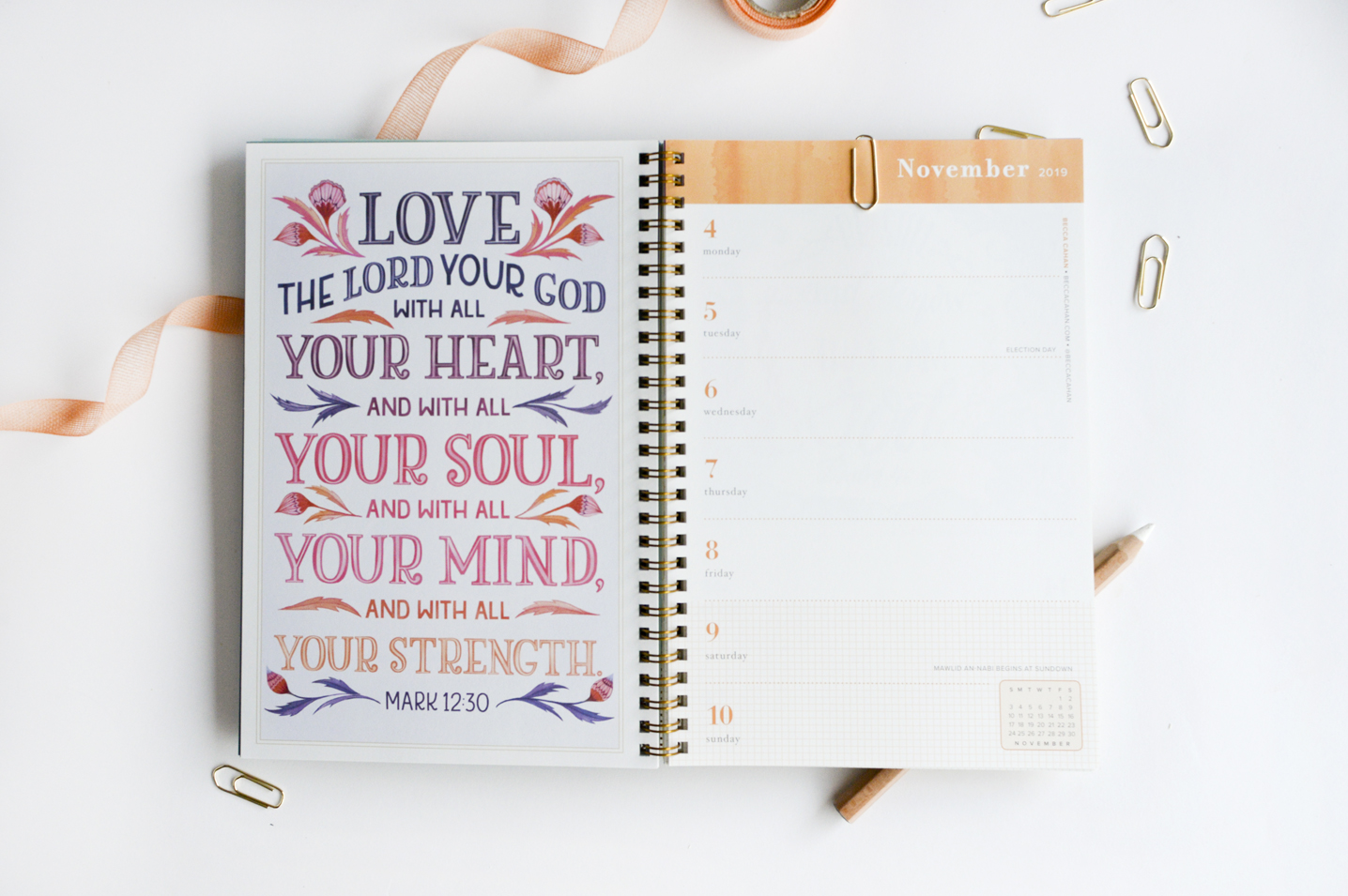 This day planner can be purchased on Amazon as well as at gift and book stores nationwide!
Thanks be to god for his indescribable gift - 11 Corinthians 9:15
Trust in the lord with all your heart and do not lean on your own understanding Proerbs 3:5
Love the lord your God with all your heart and with all your soul and with all your mind and with all your strength Mark 12:30
For thou art with me ; thy rod and thy staff they comfort me.