The Old Woman in the Forest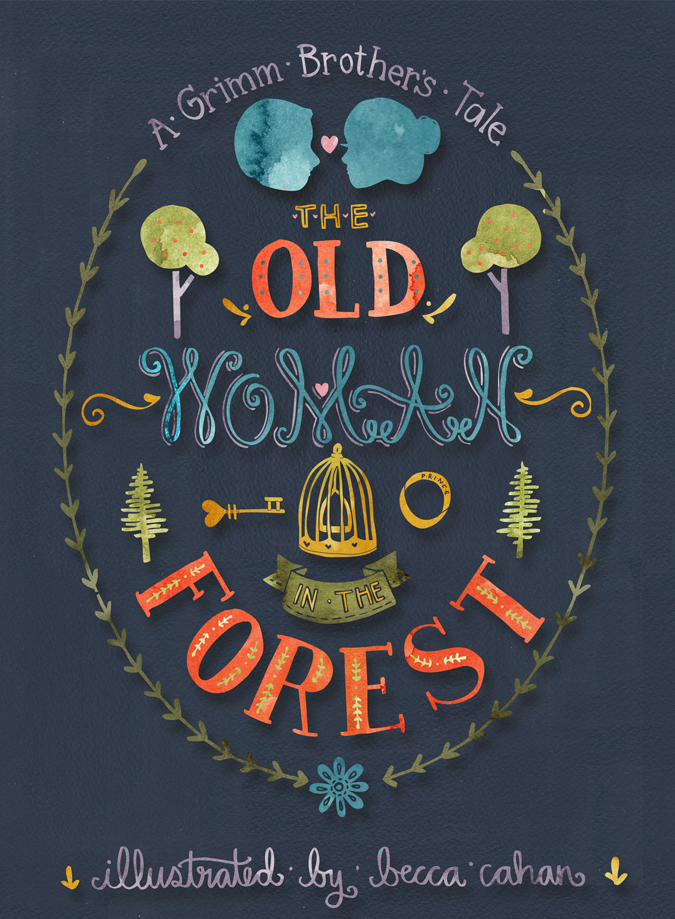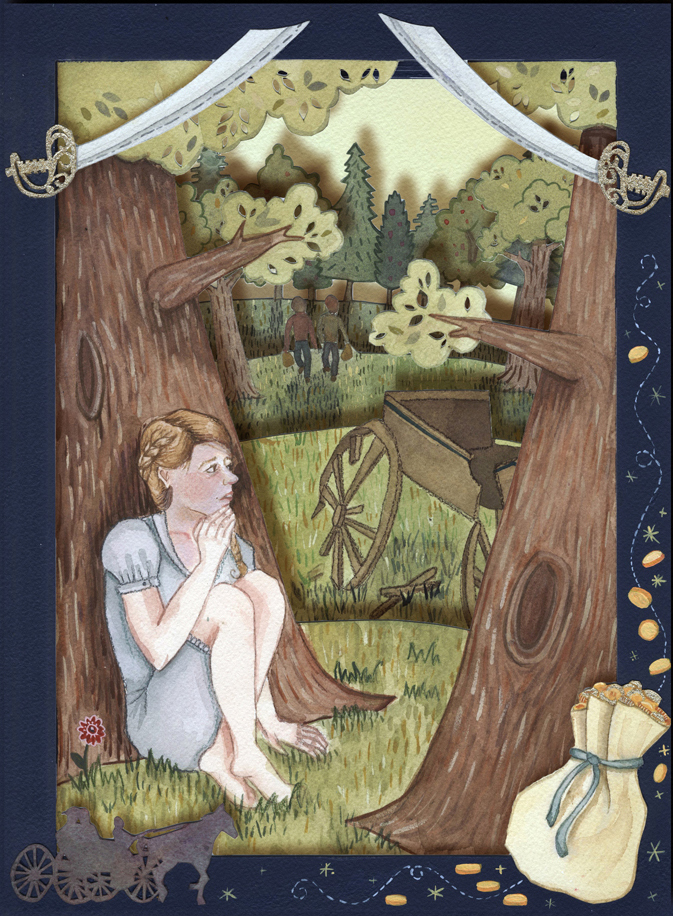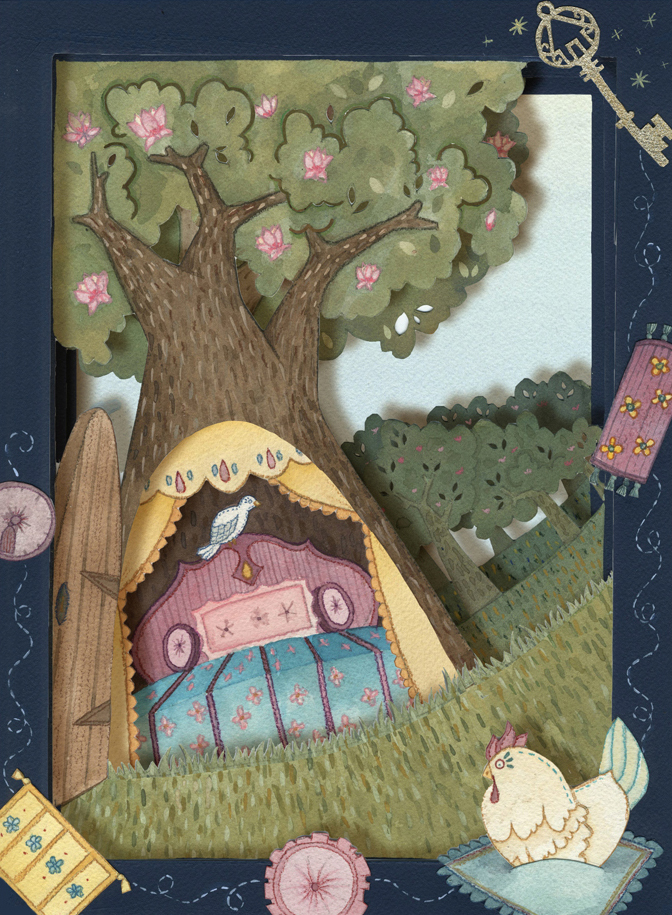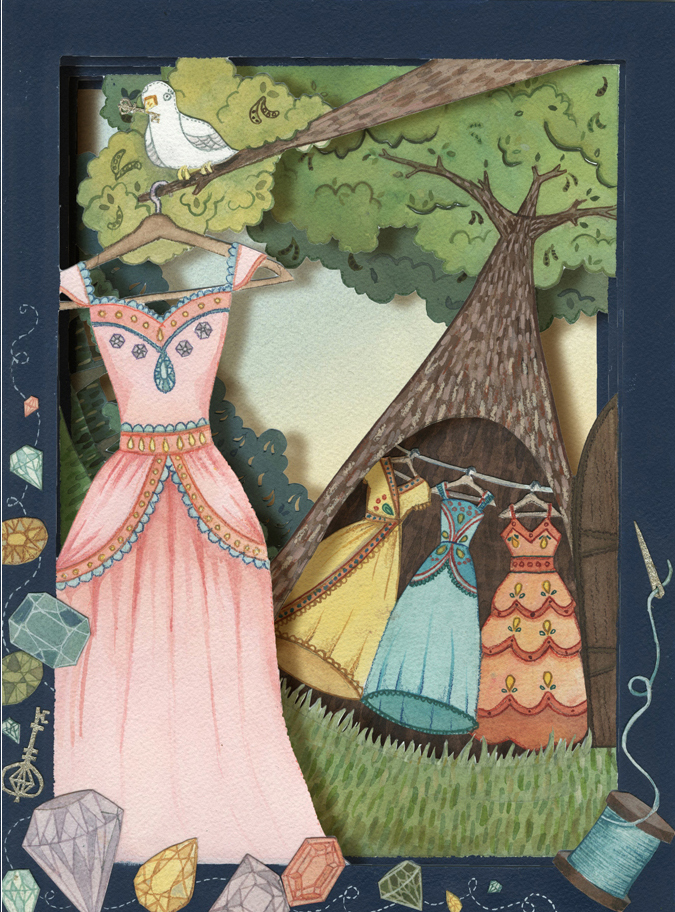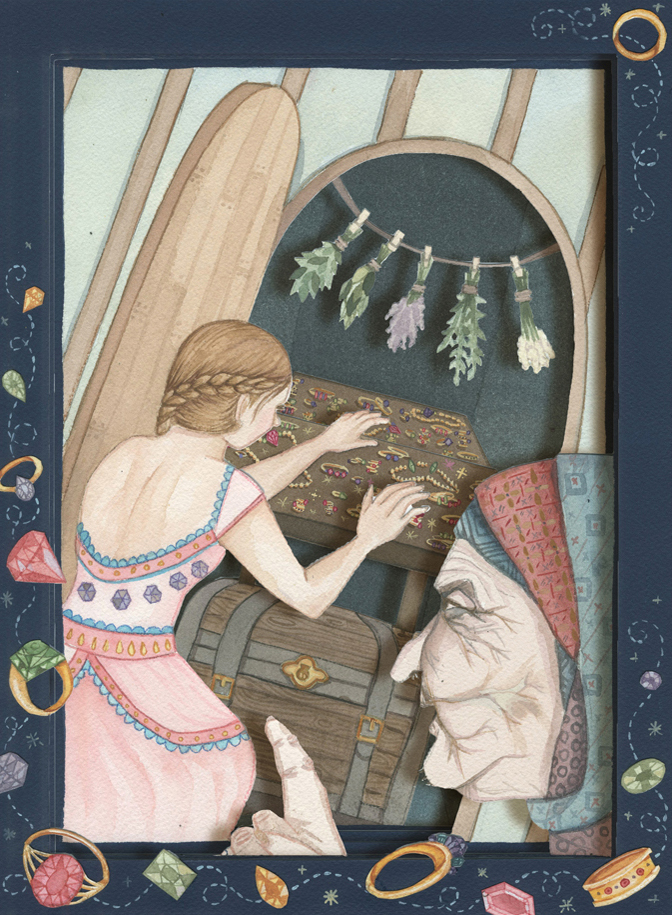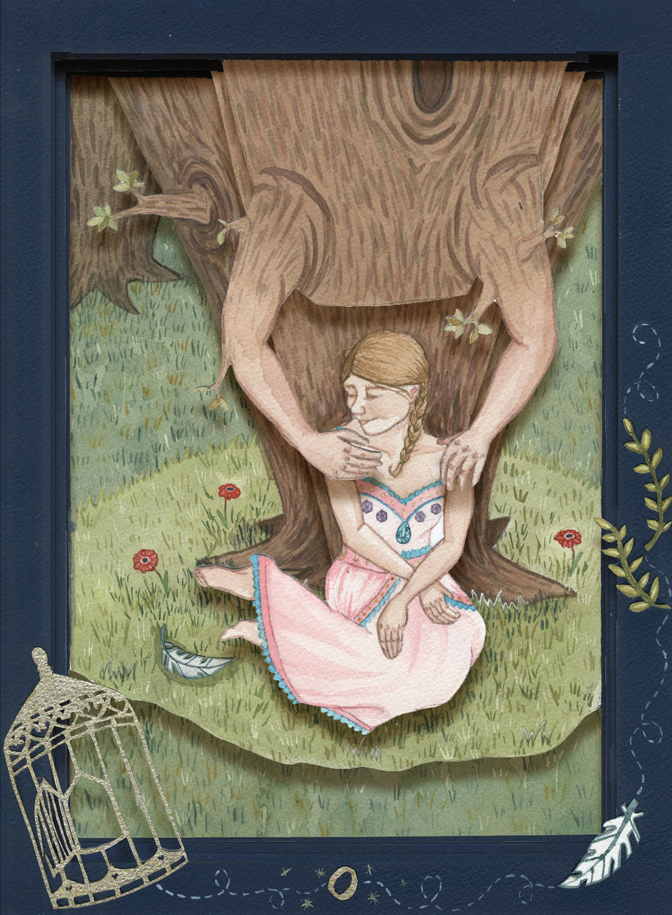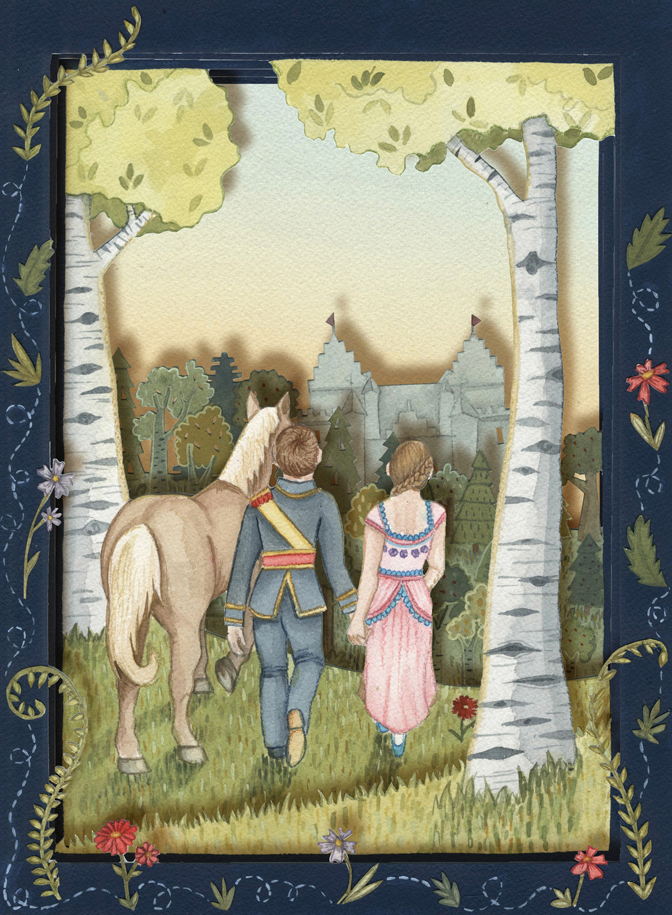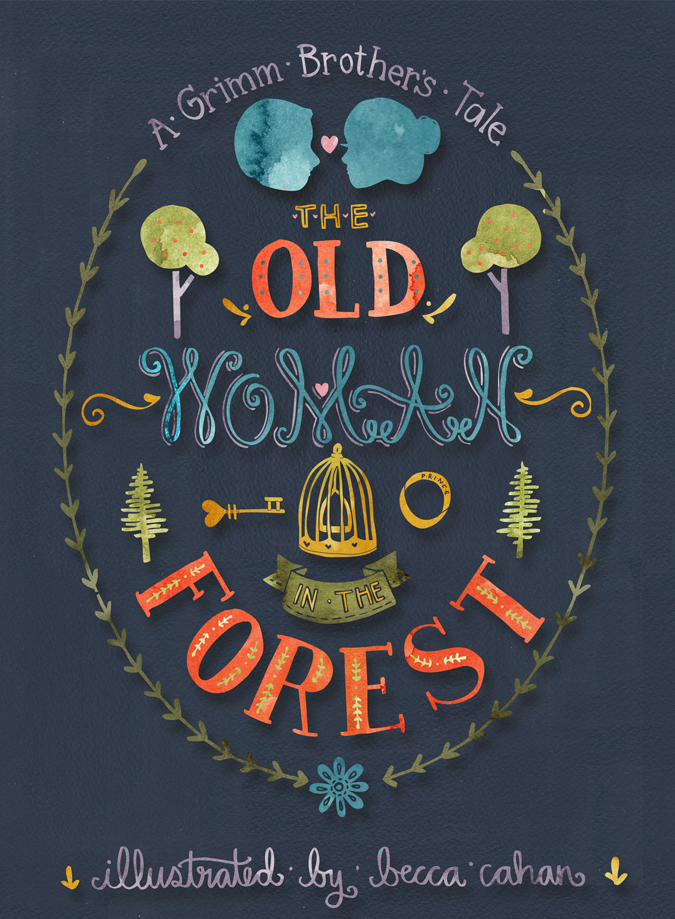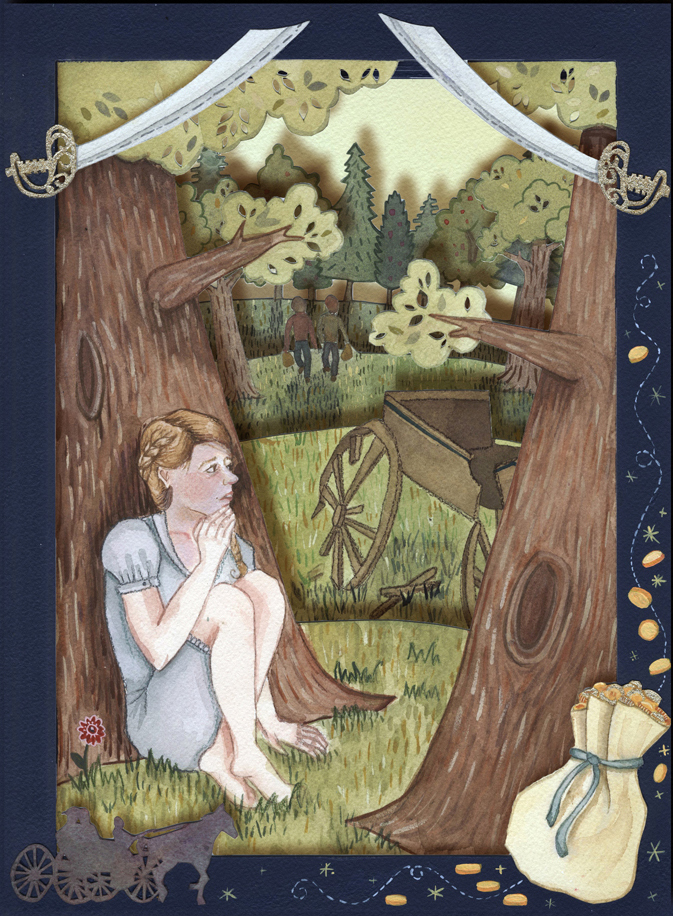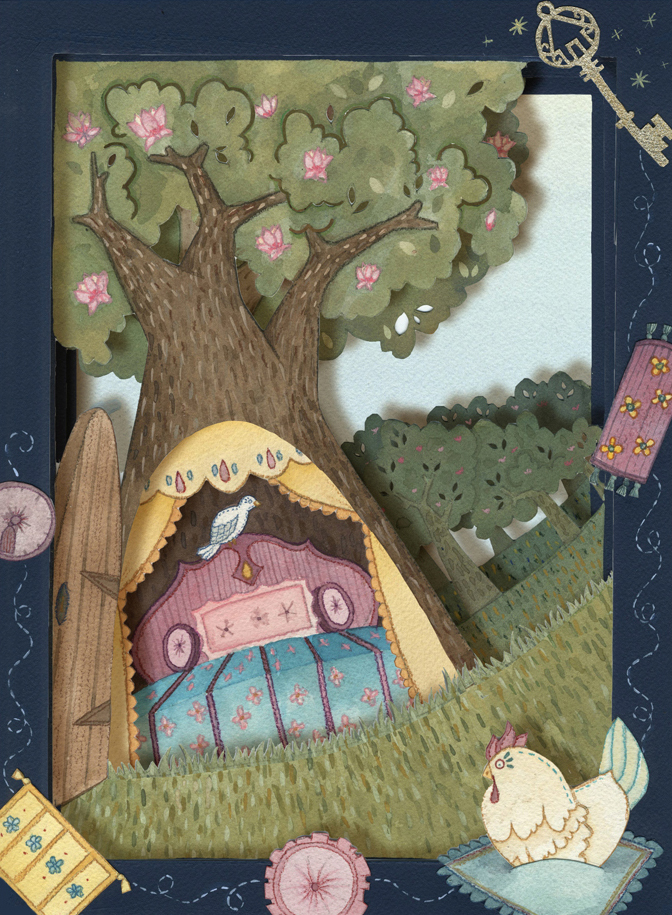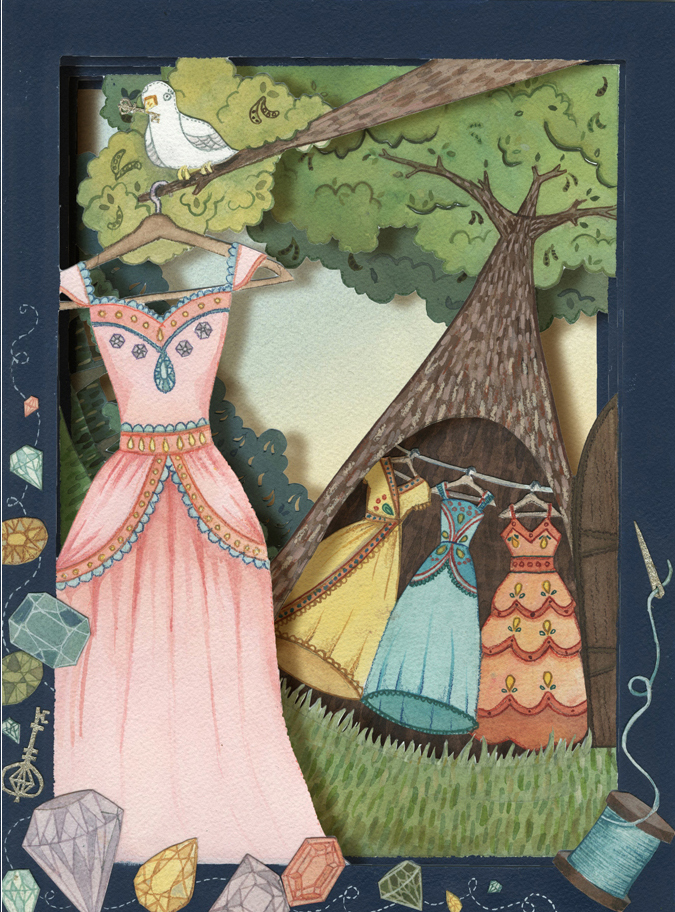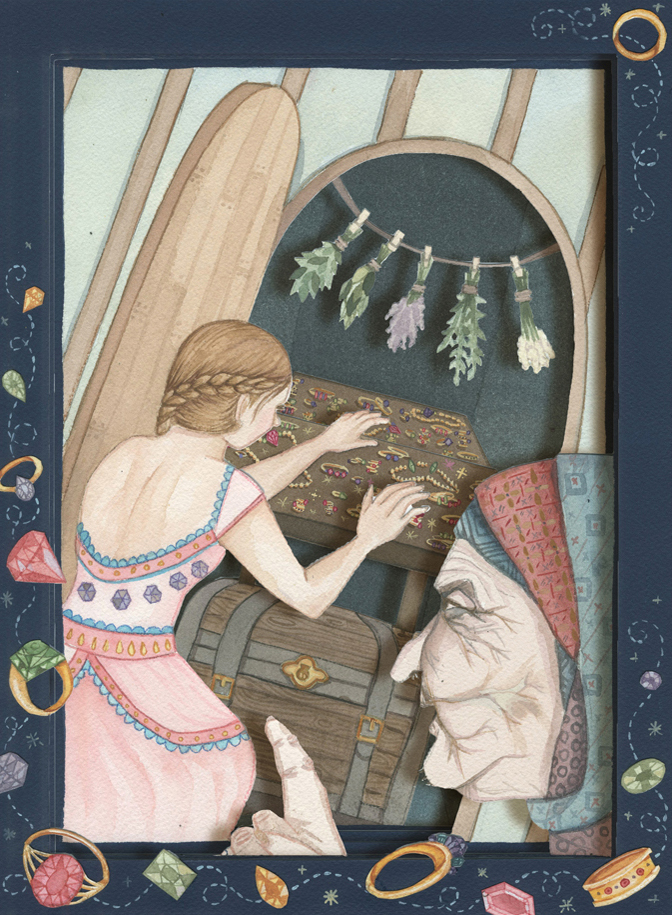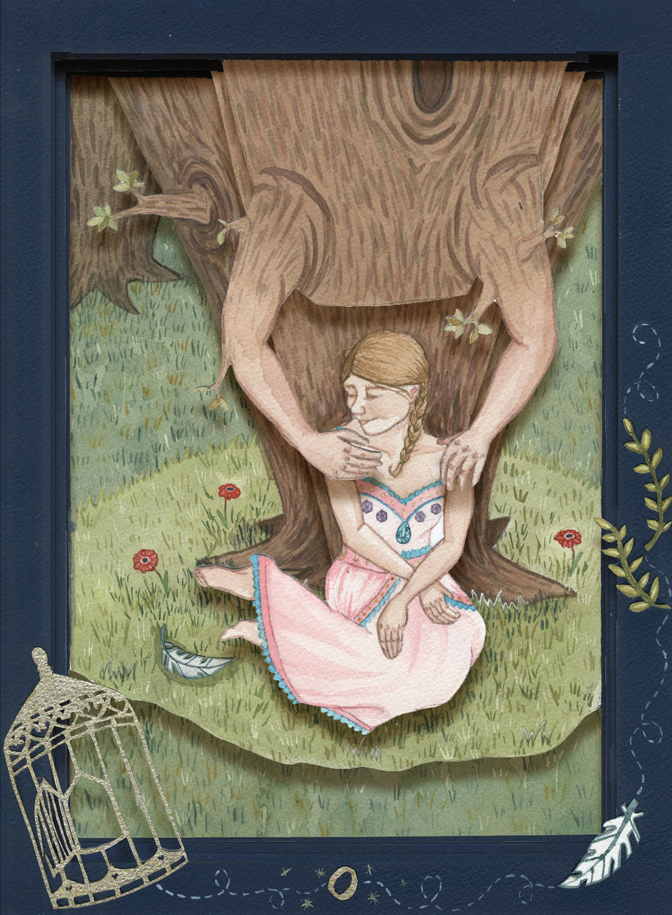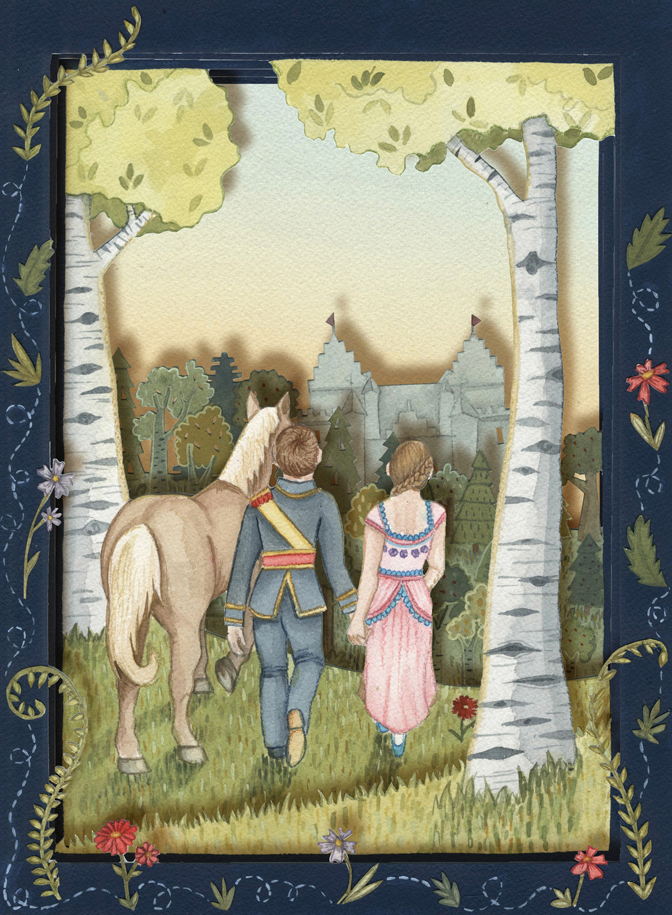 For my thesis project, I spent my second semester of my Junior year to my first semester of my Senior year illustrating and researching this little known Grimm Brothers tale The Old Woman in the Forest (also known as The Old Lady in the Wood).
Thanks to interviews with college professors of Grimm Brothers and other fairy tale college courses, I gained knowledge on the themes, motifs, and details of the story before illustrating it.
I chose a unique technique in doing the illustrations by making tunnel books of layered cut paper that I watercolored.