A week before I graduated from Massart in May, I took a trip down to New York with three of my friends to walk the National Stationary Show at the Javits Center. I was not prepared for just how huge and awesomely overwhelming the whole shindig was. Check out some of the booths below (excuse the quality of the iphone pictures!)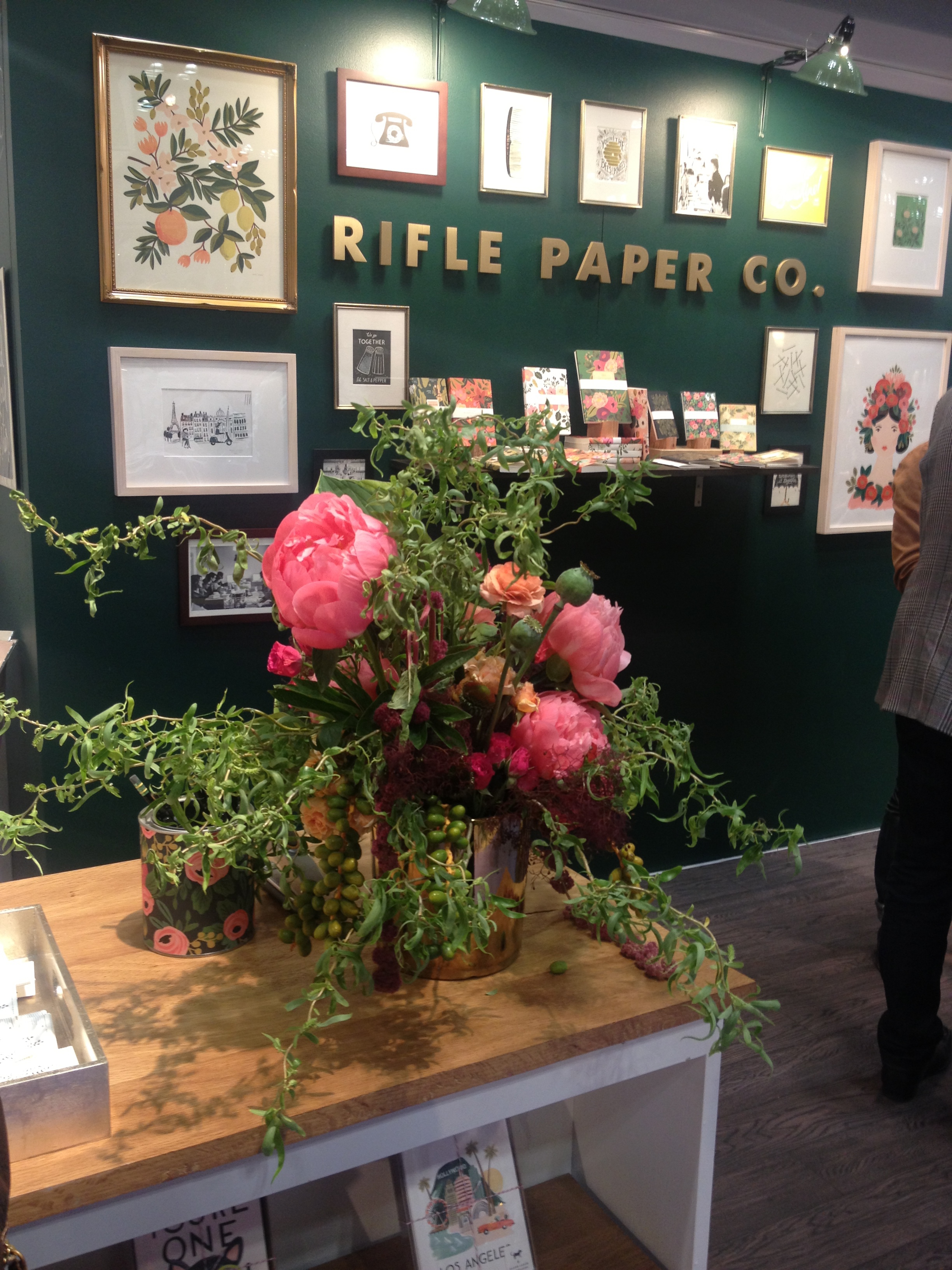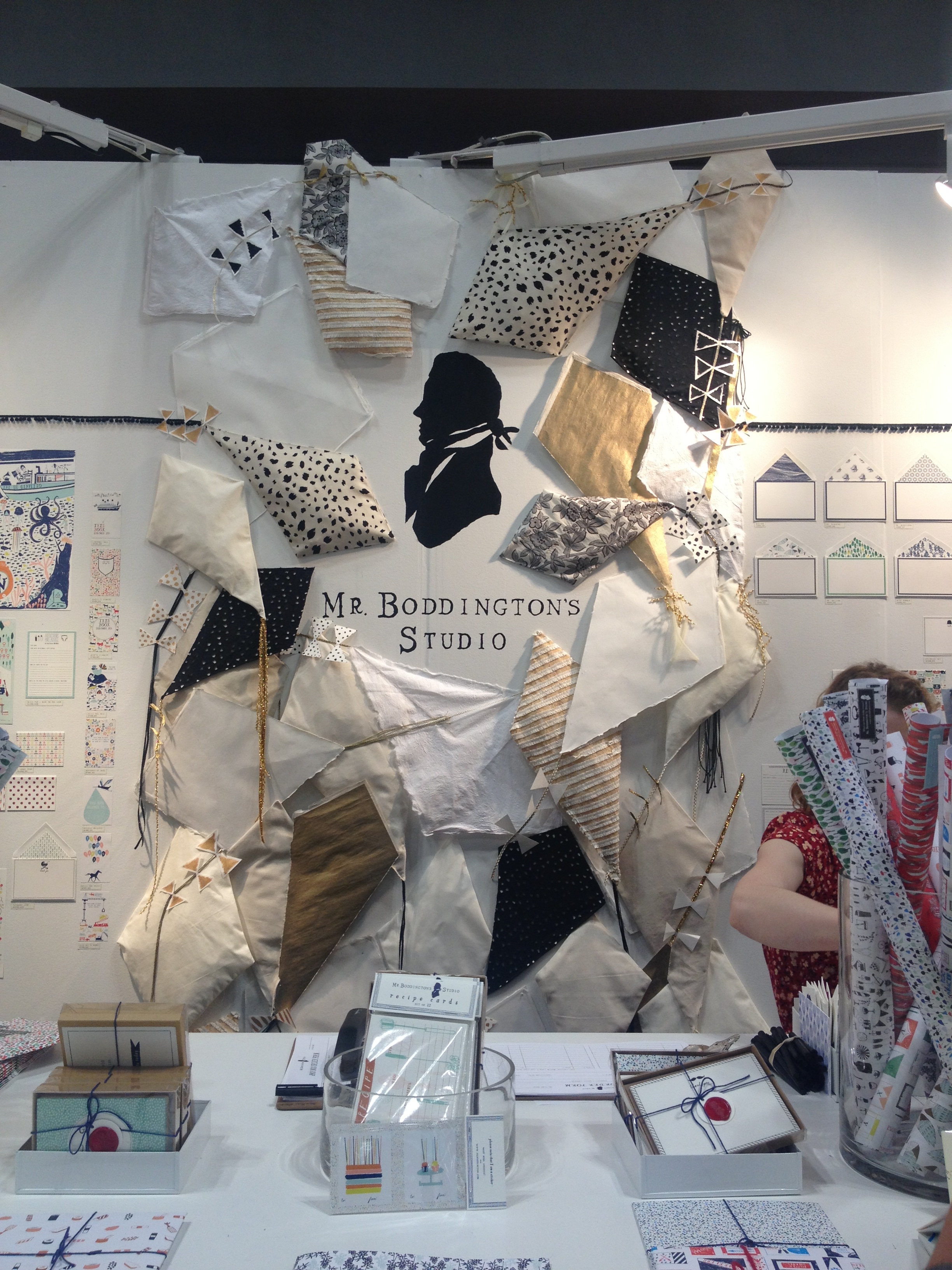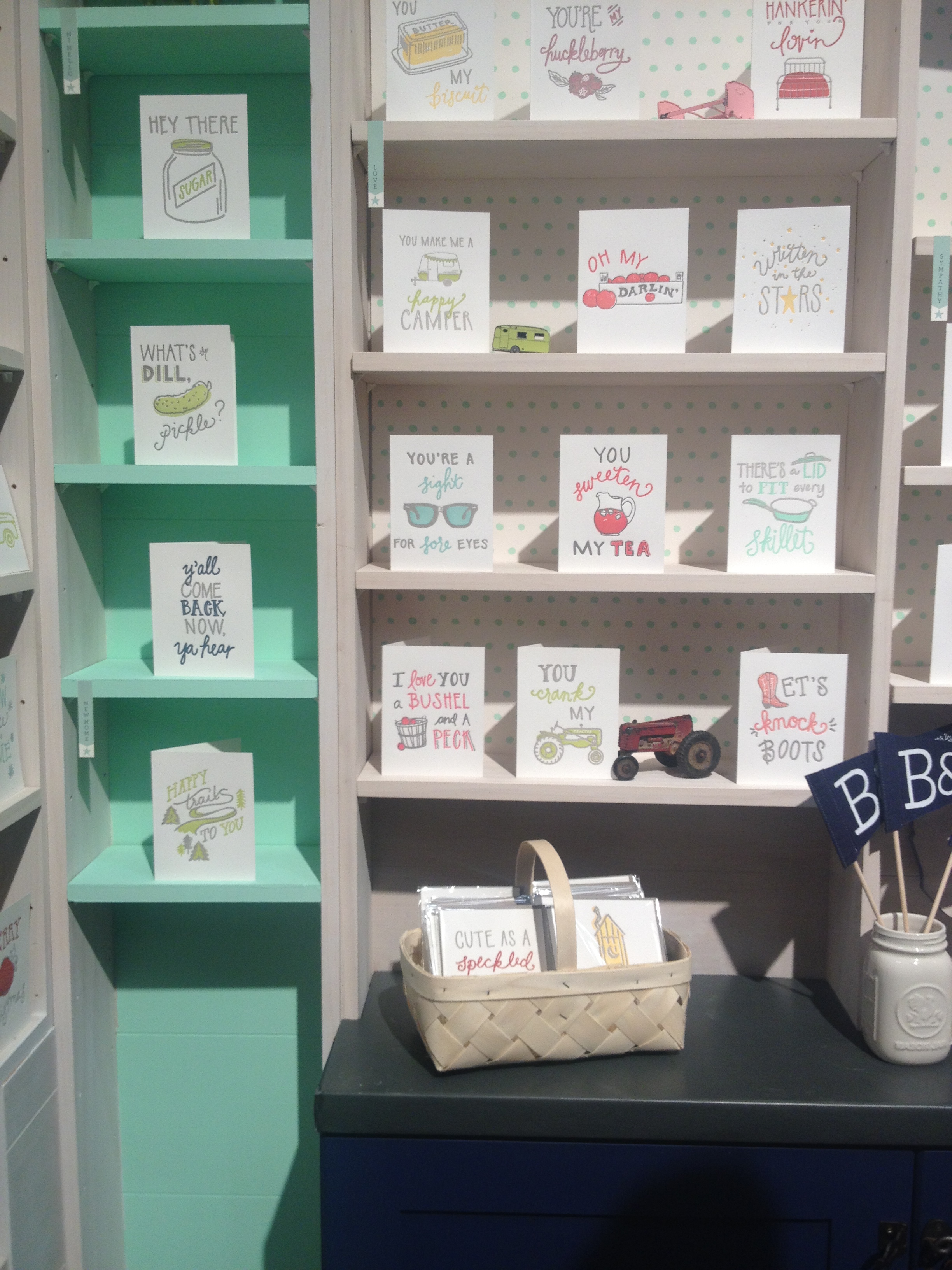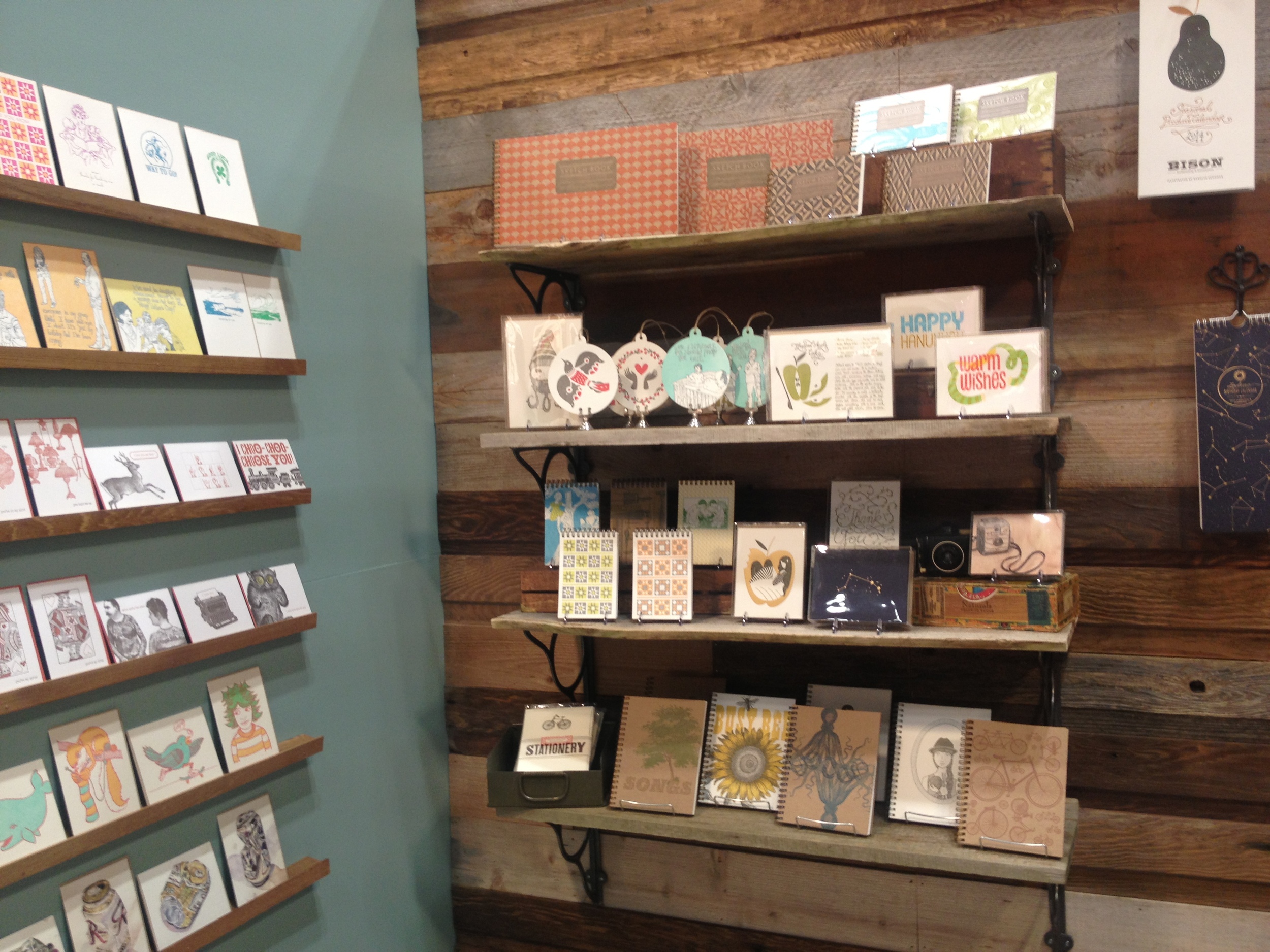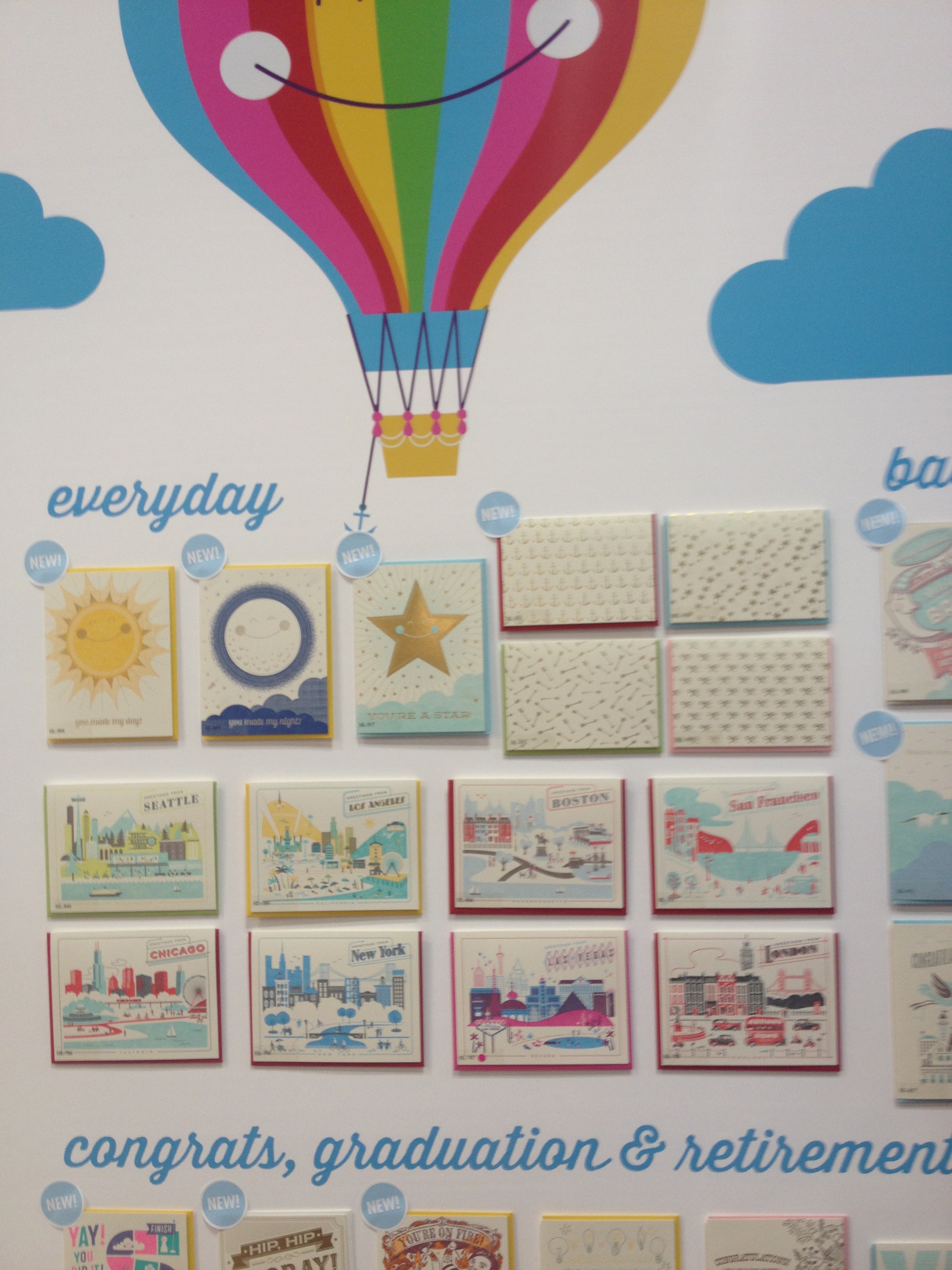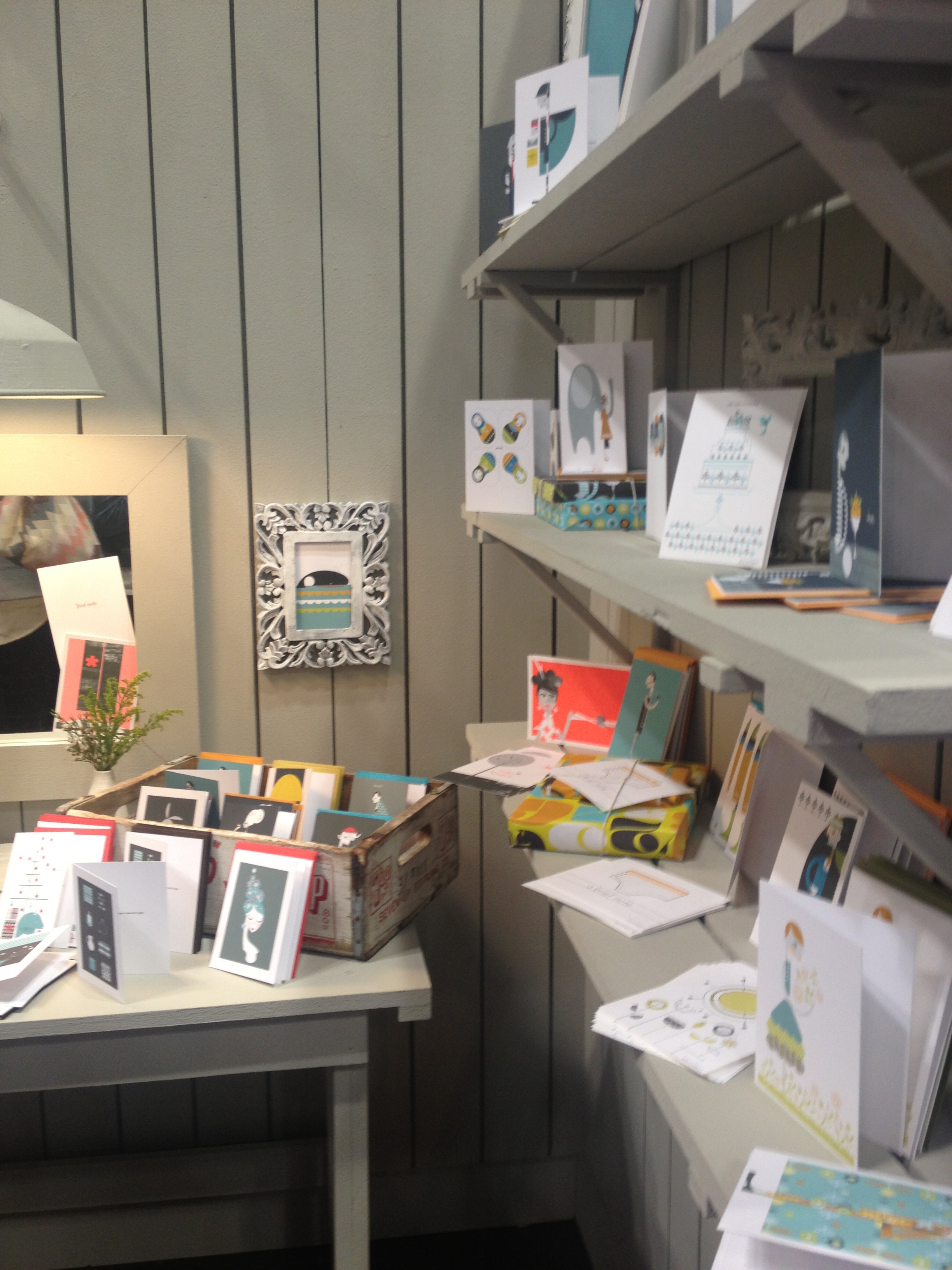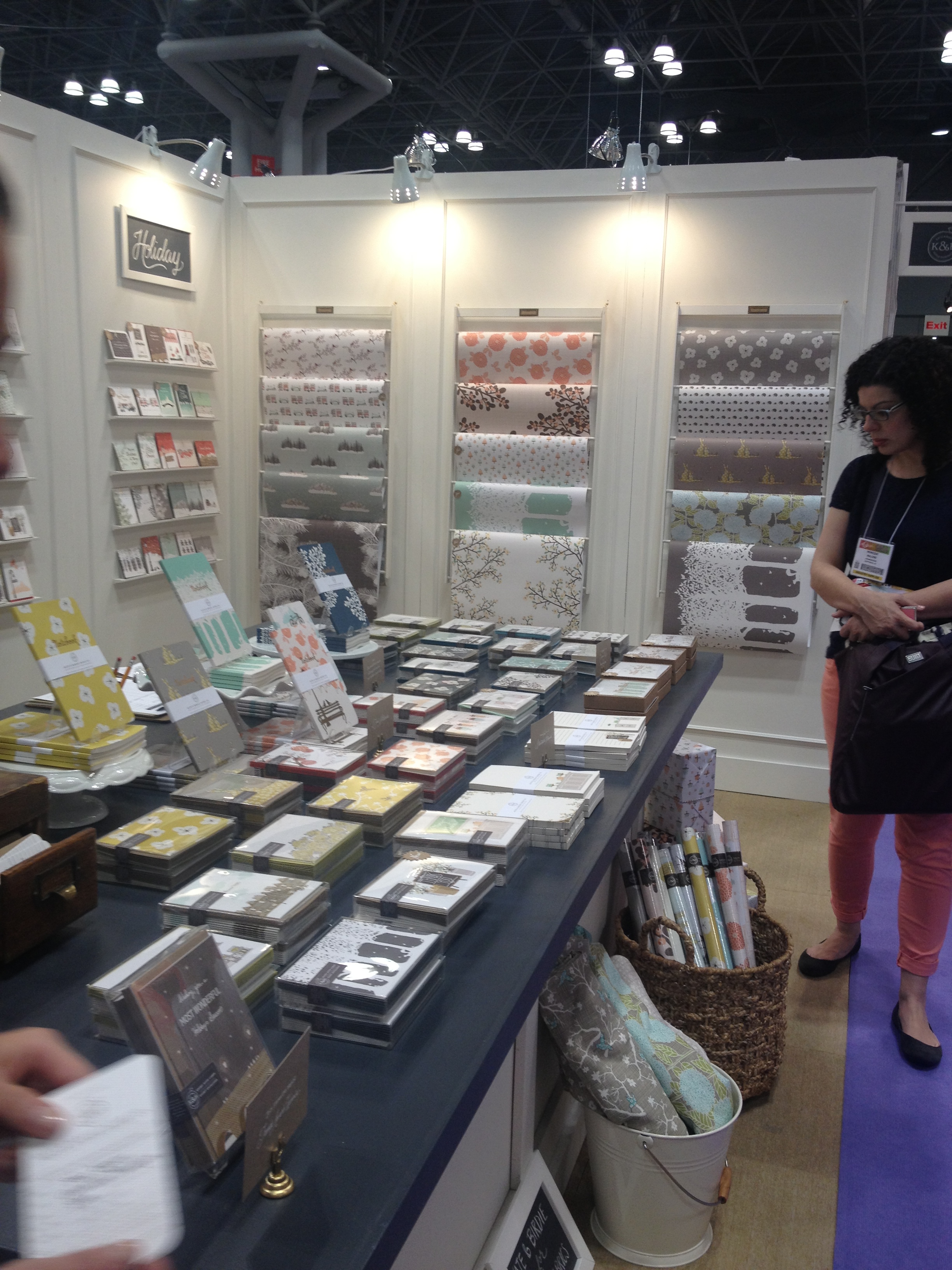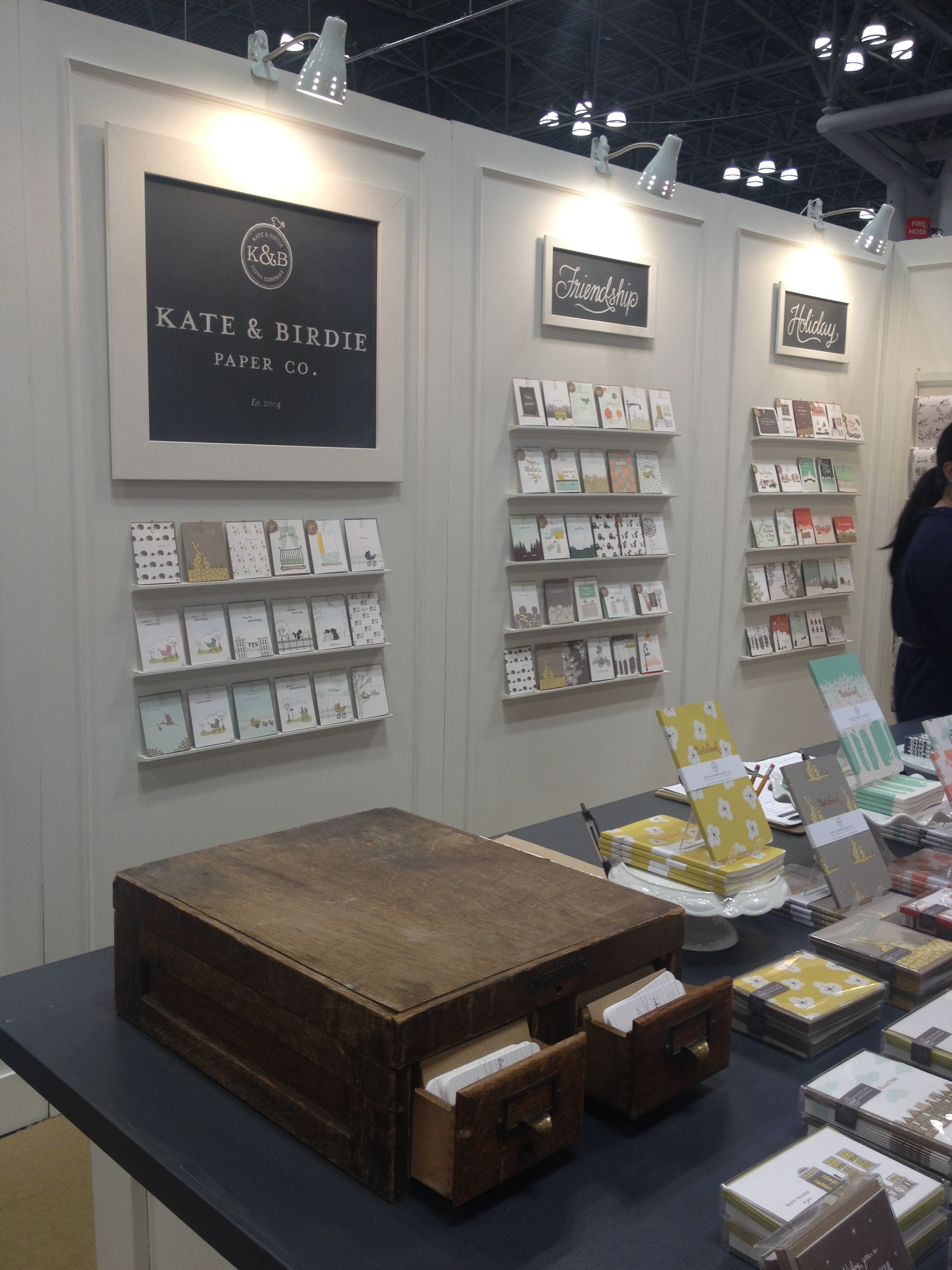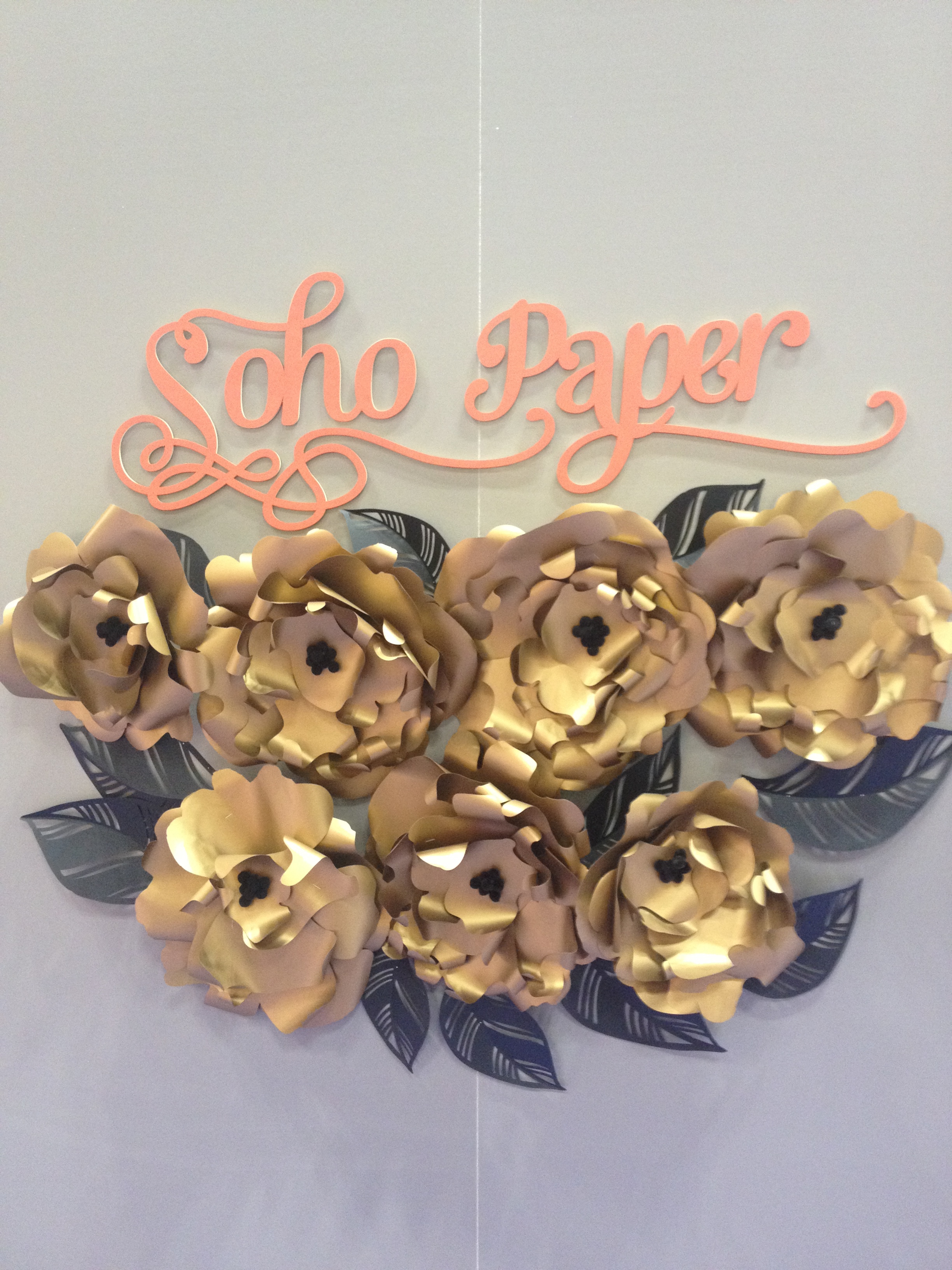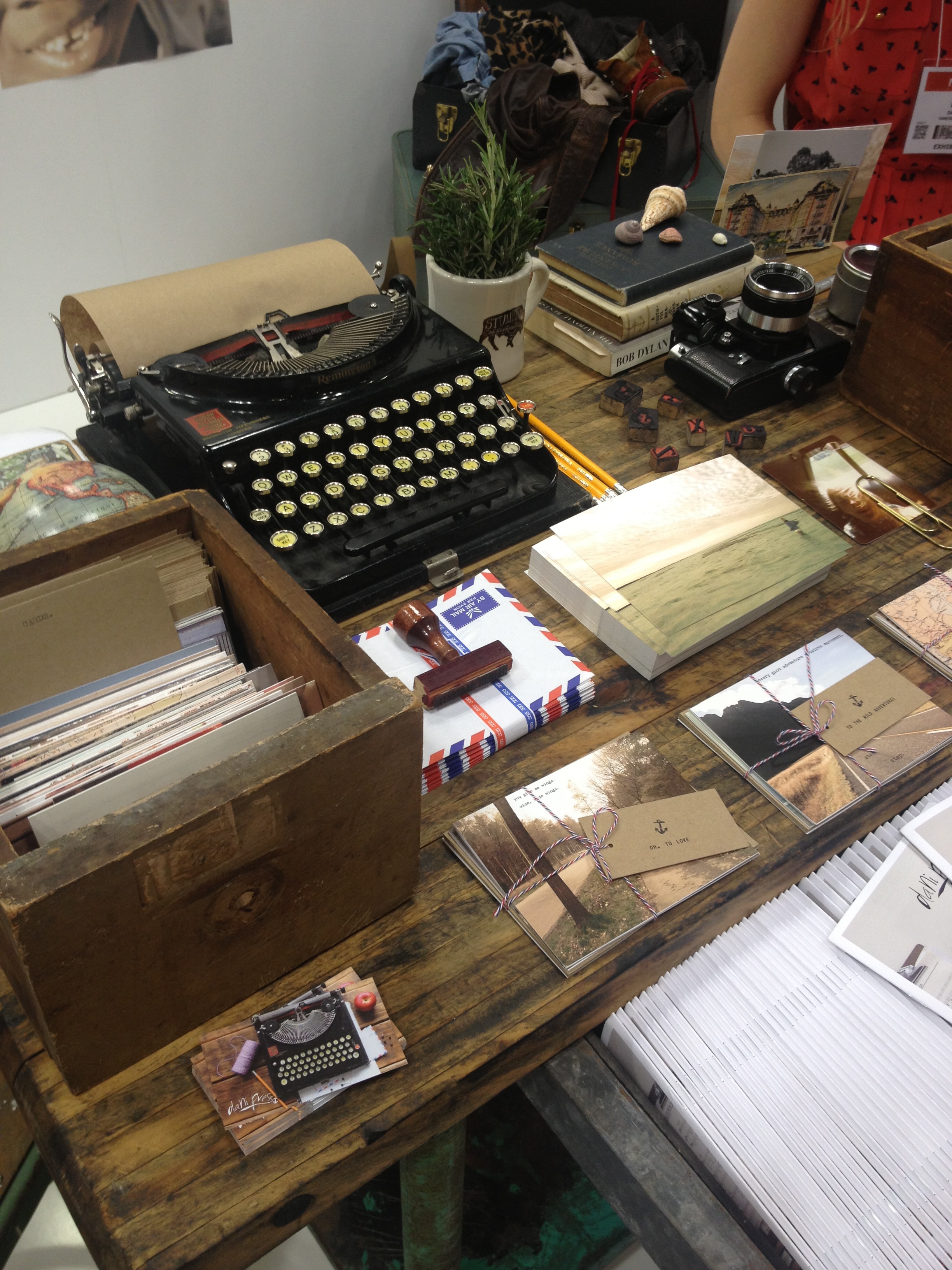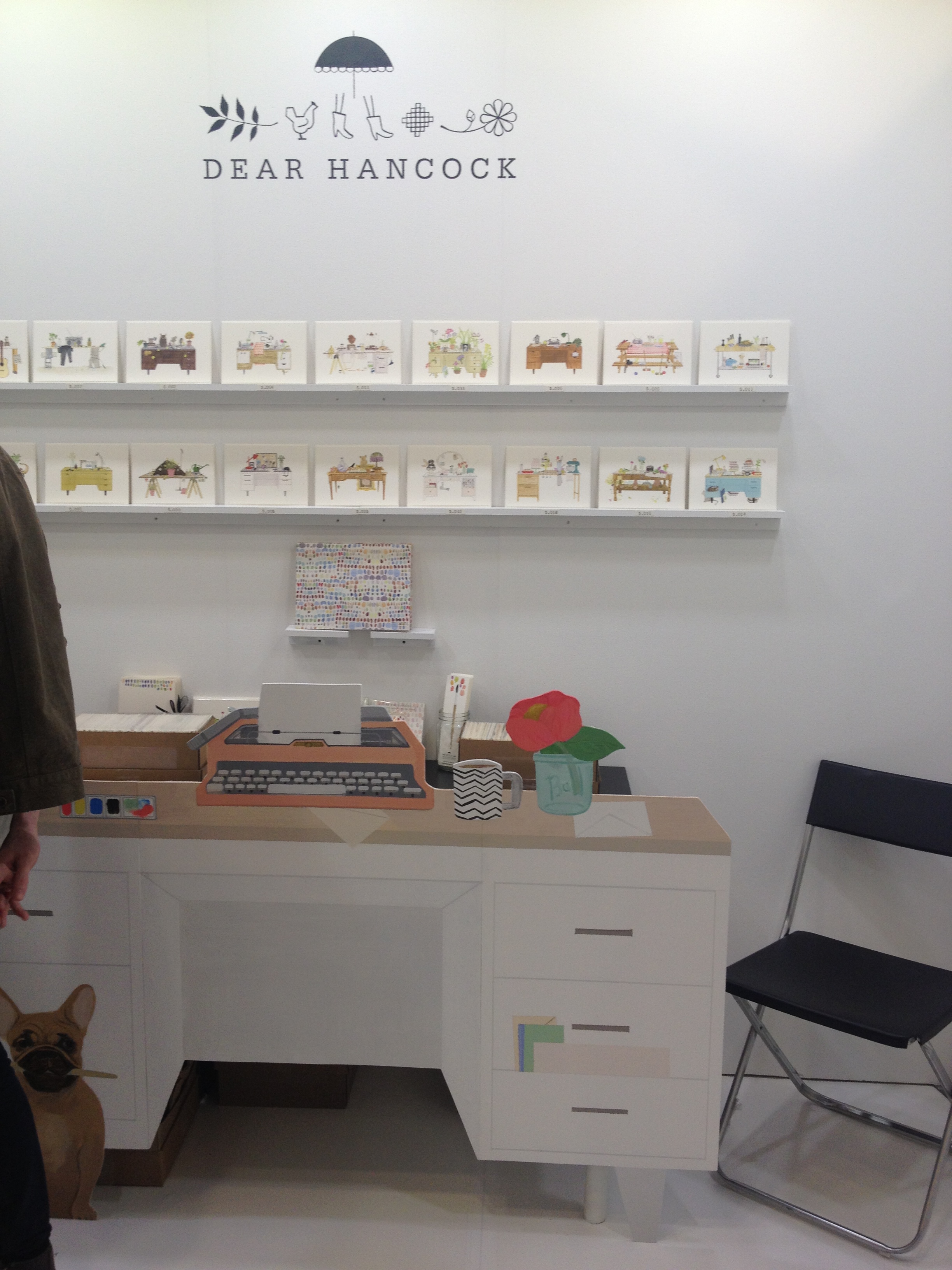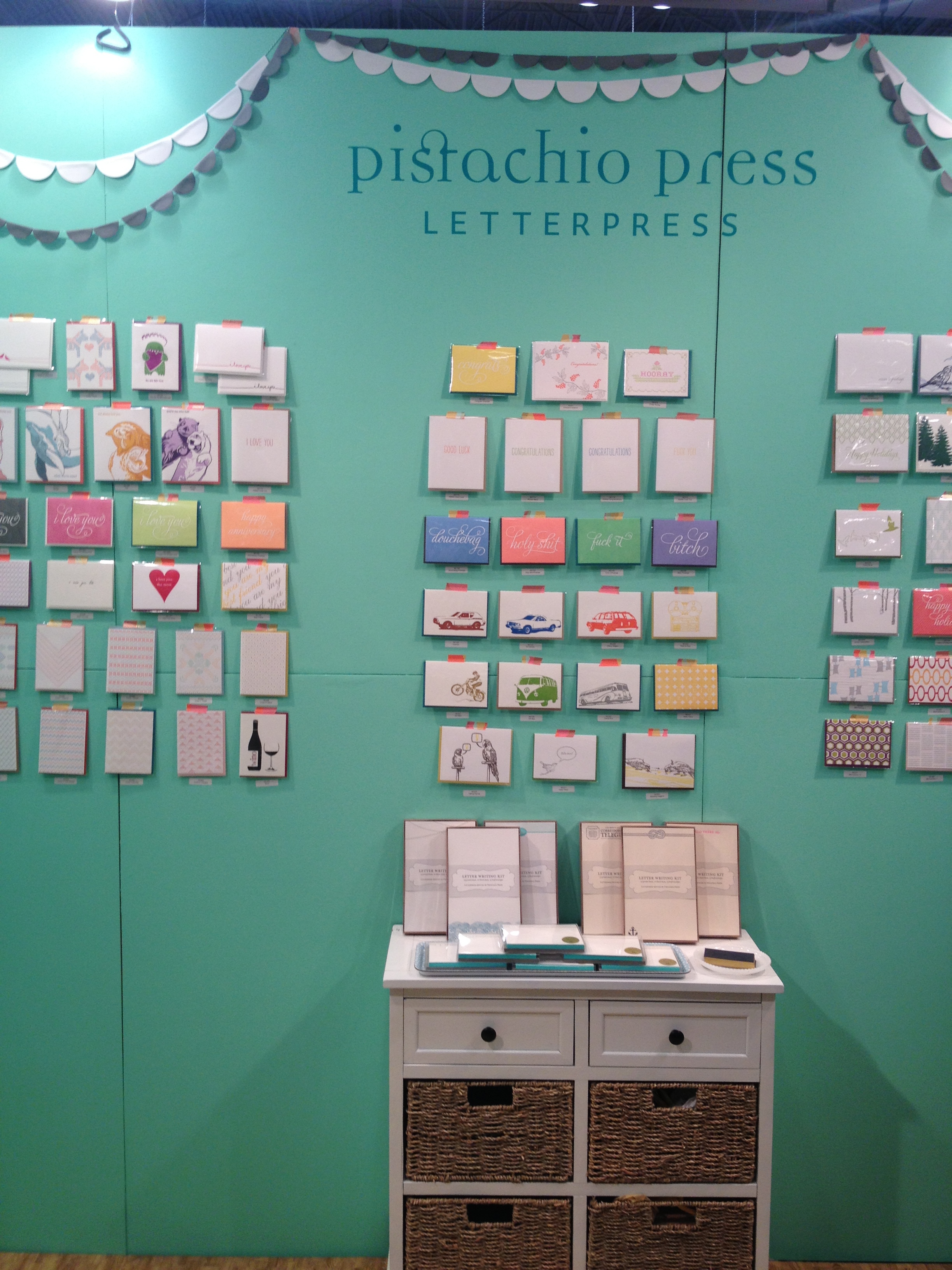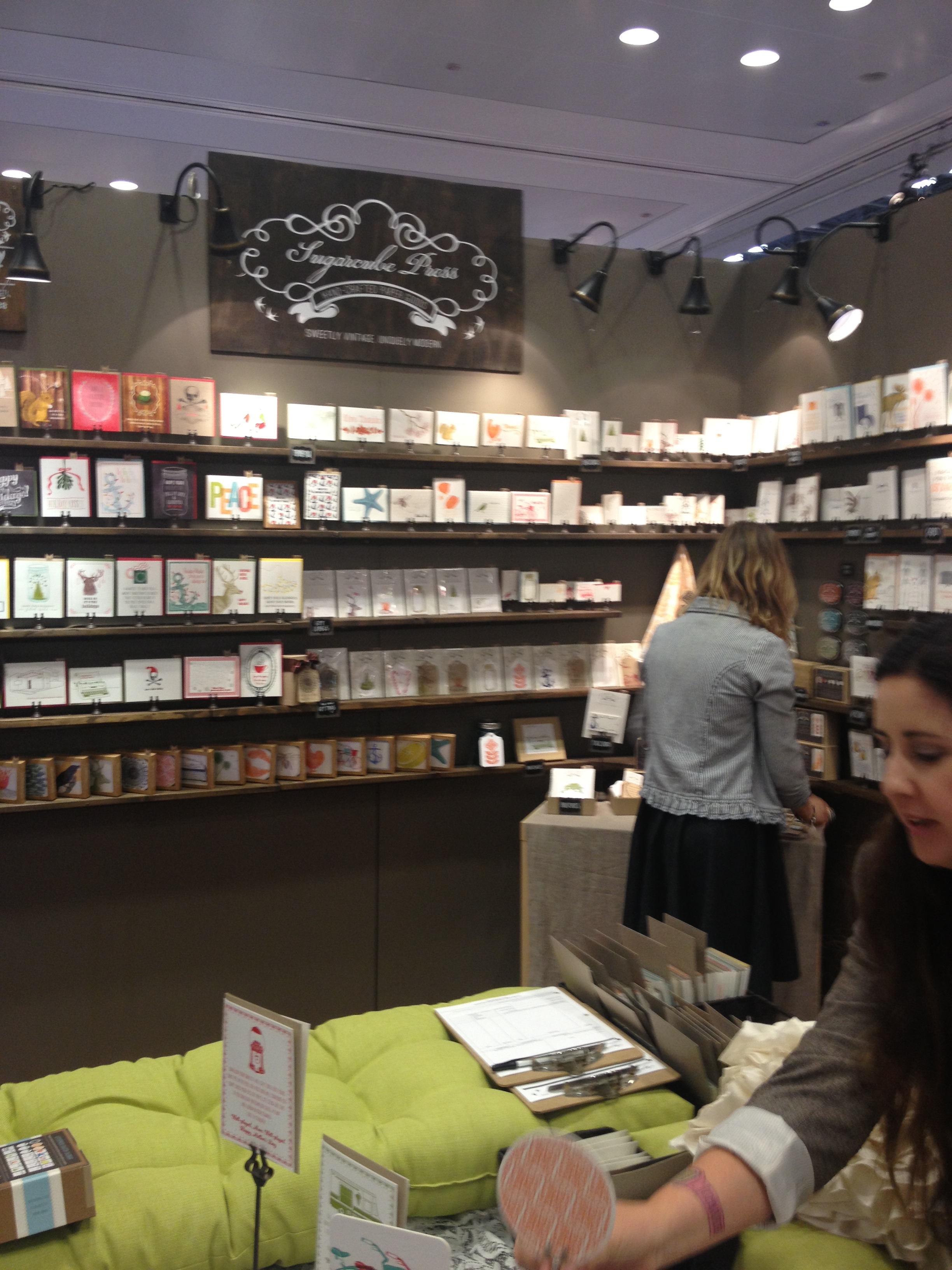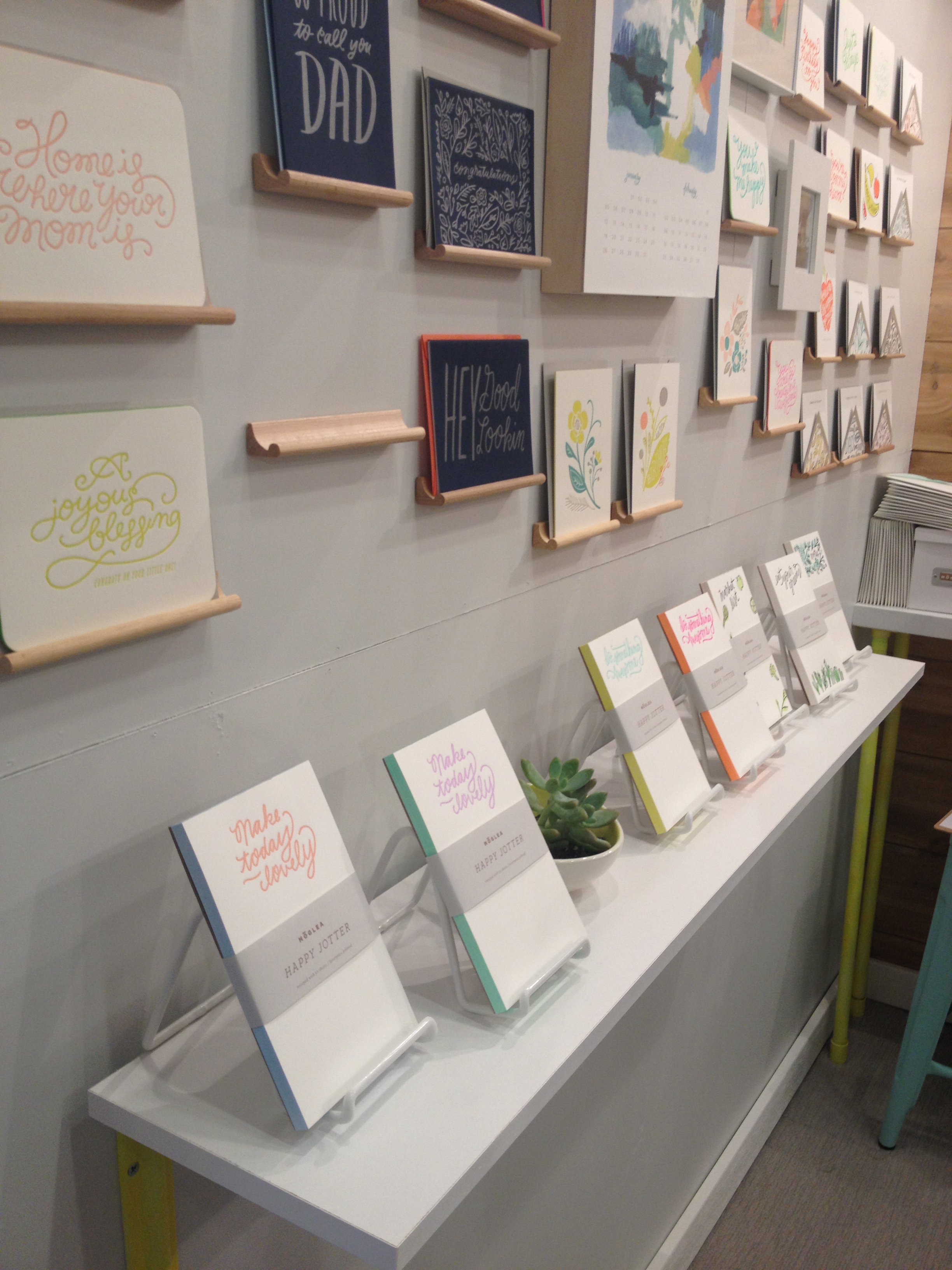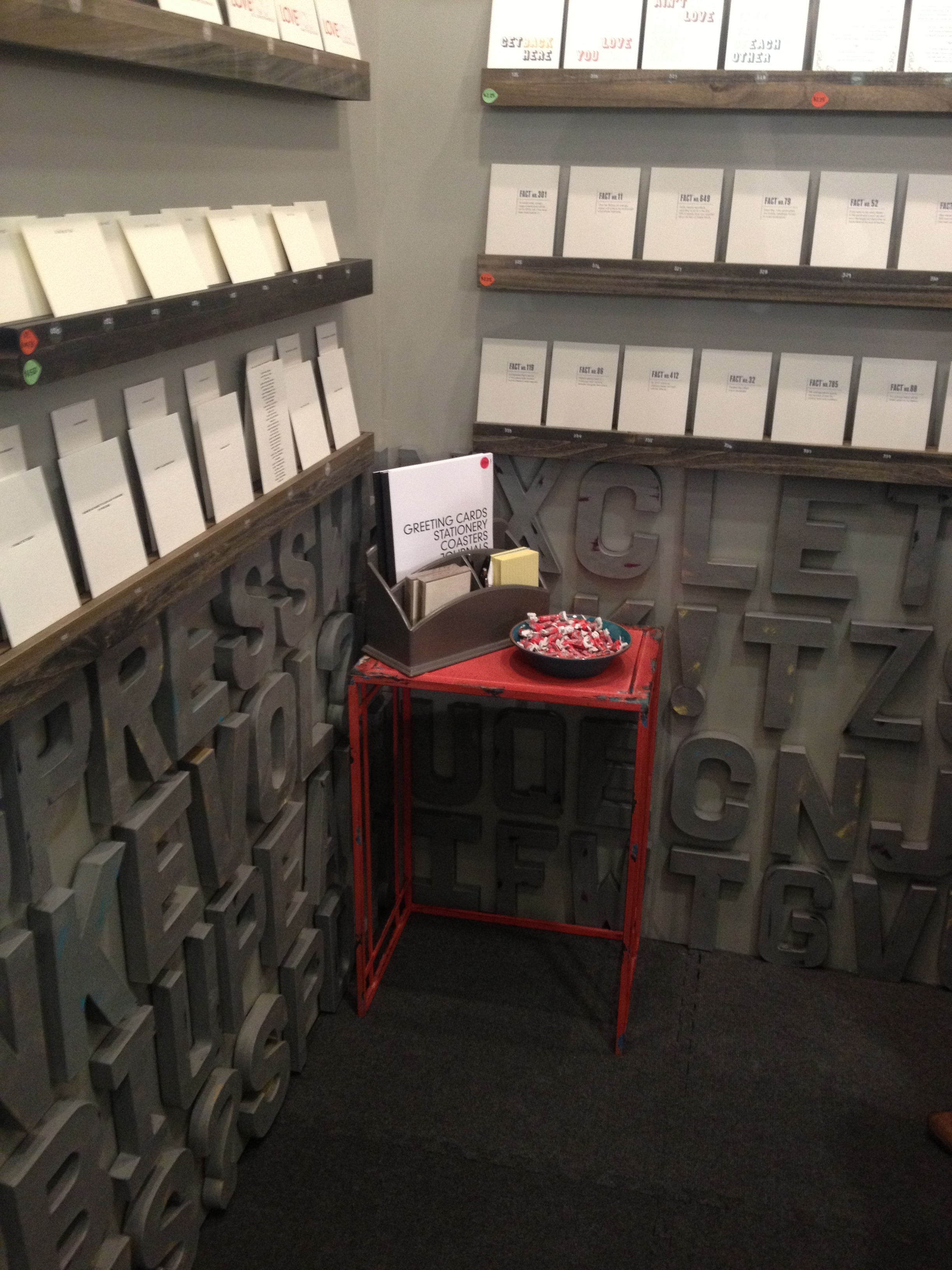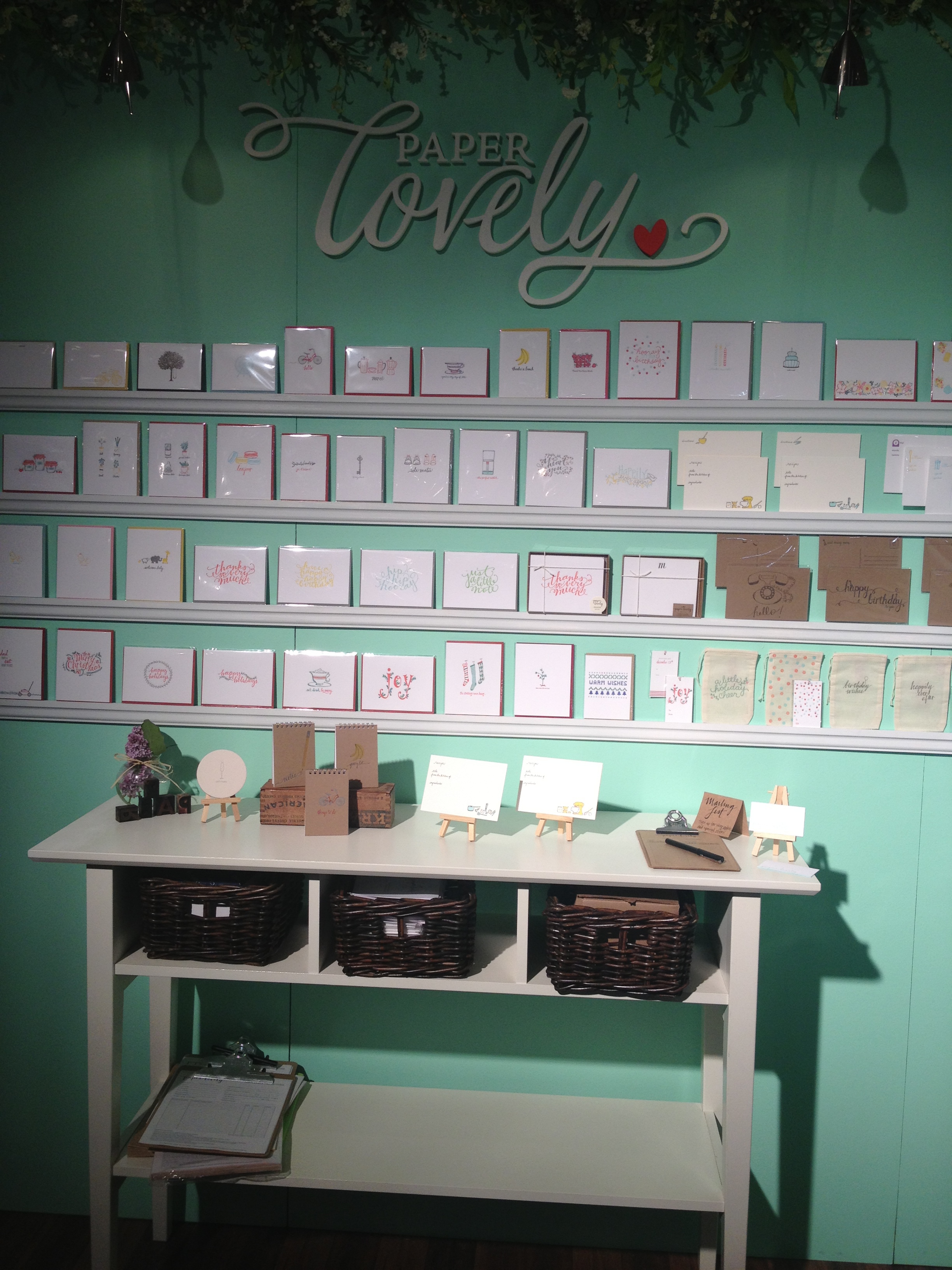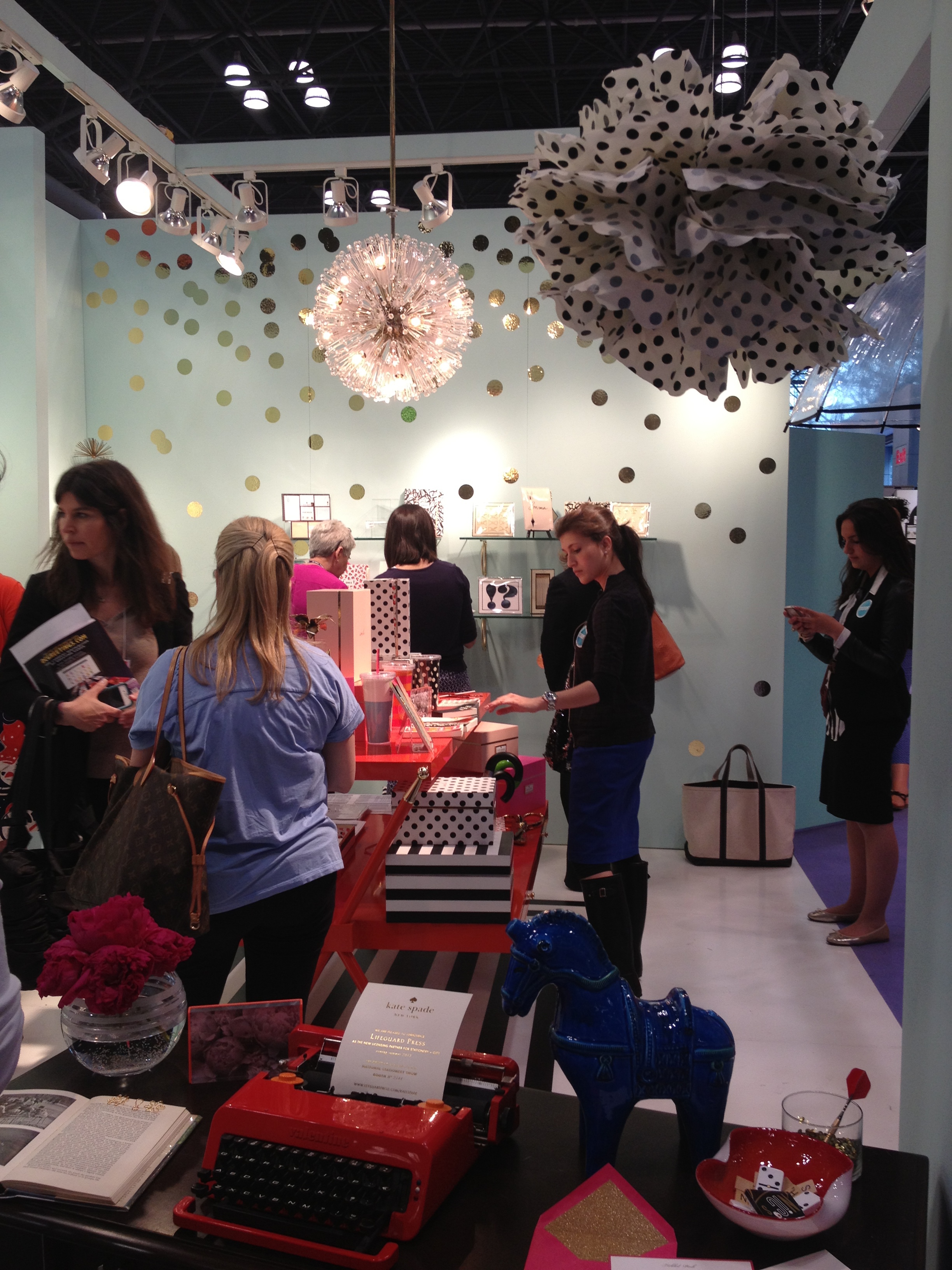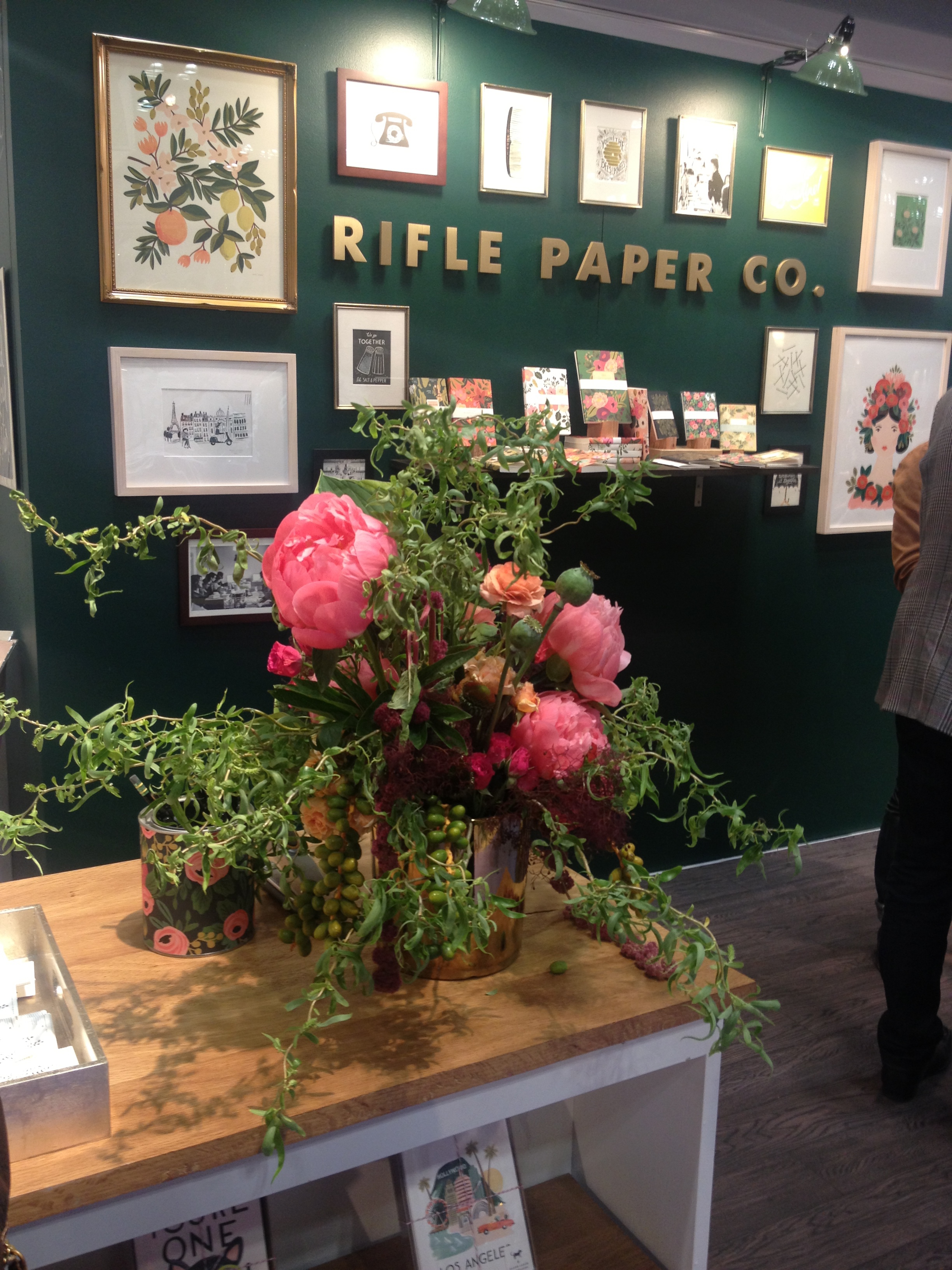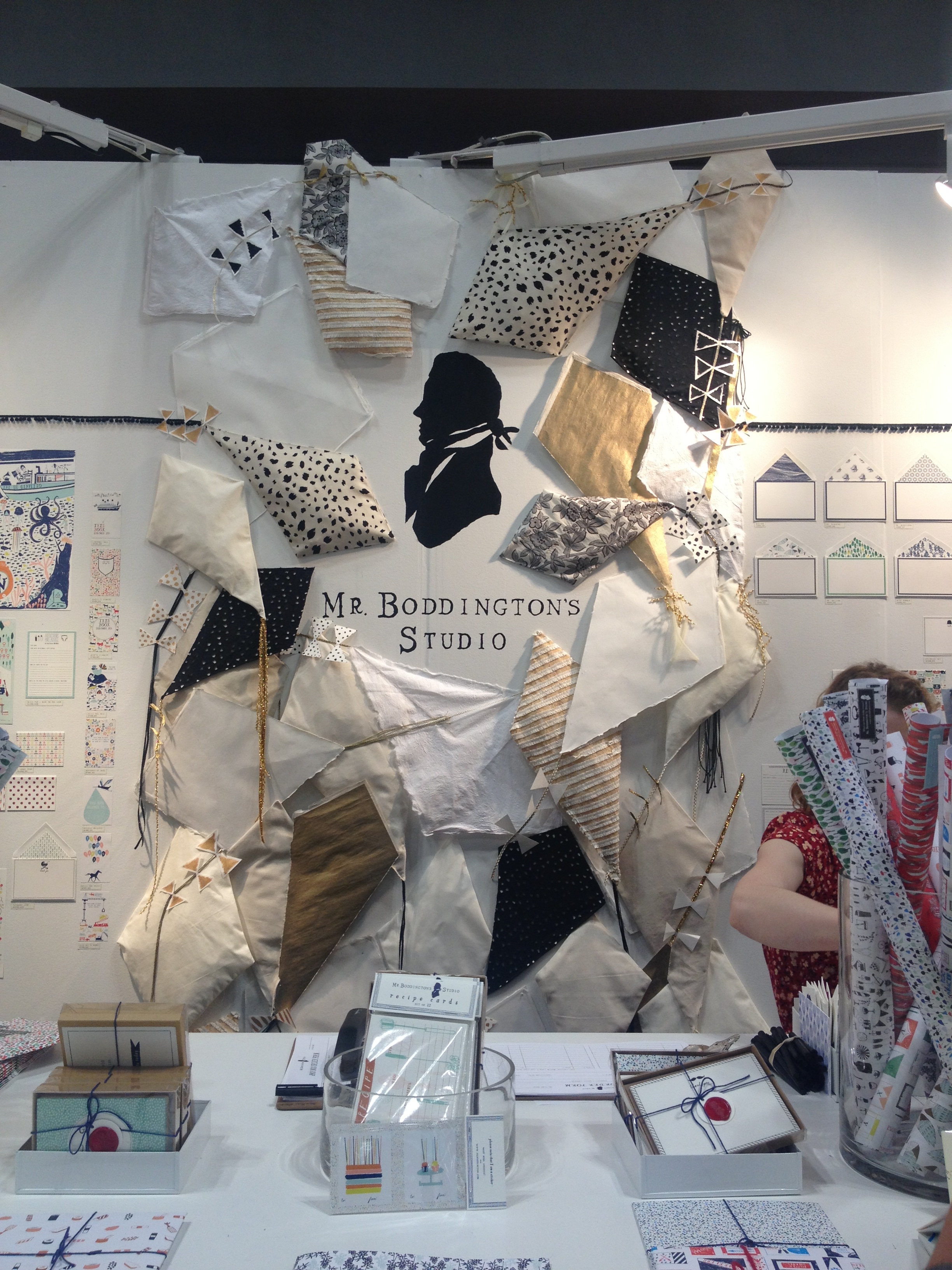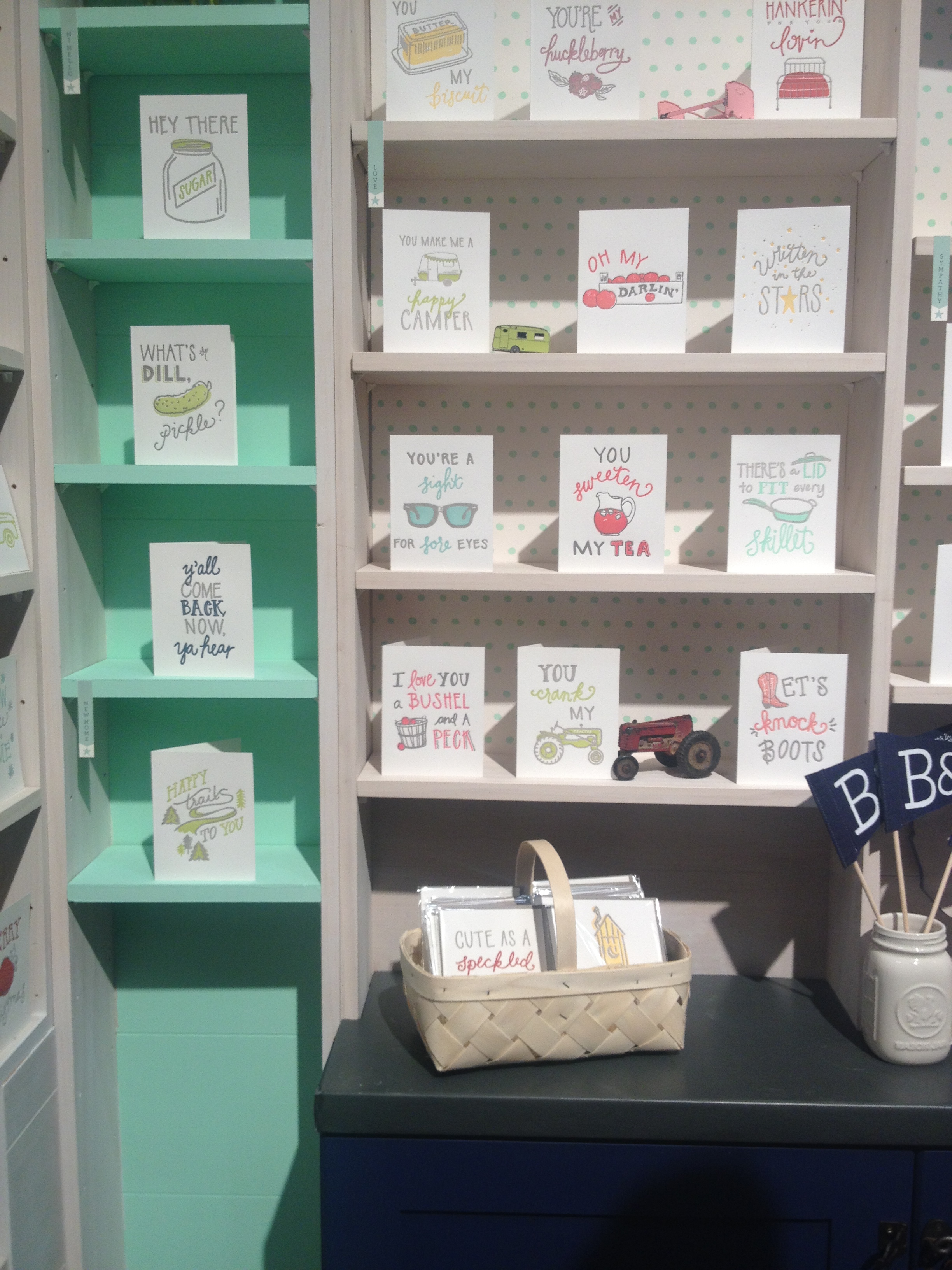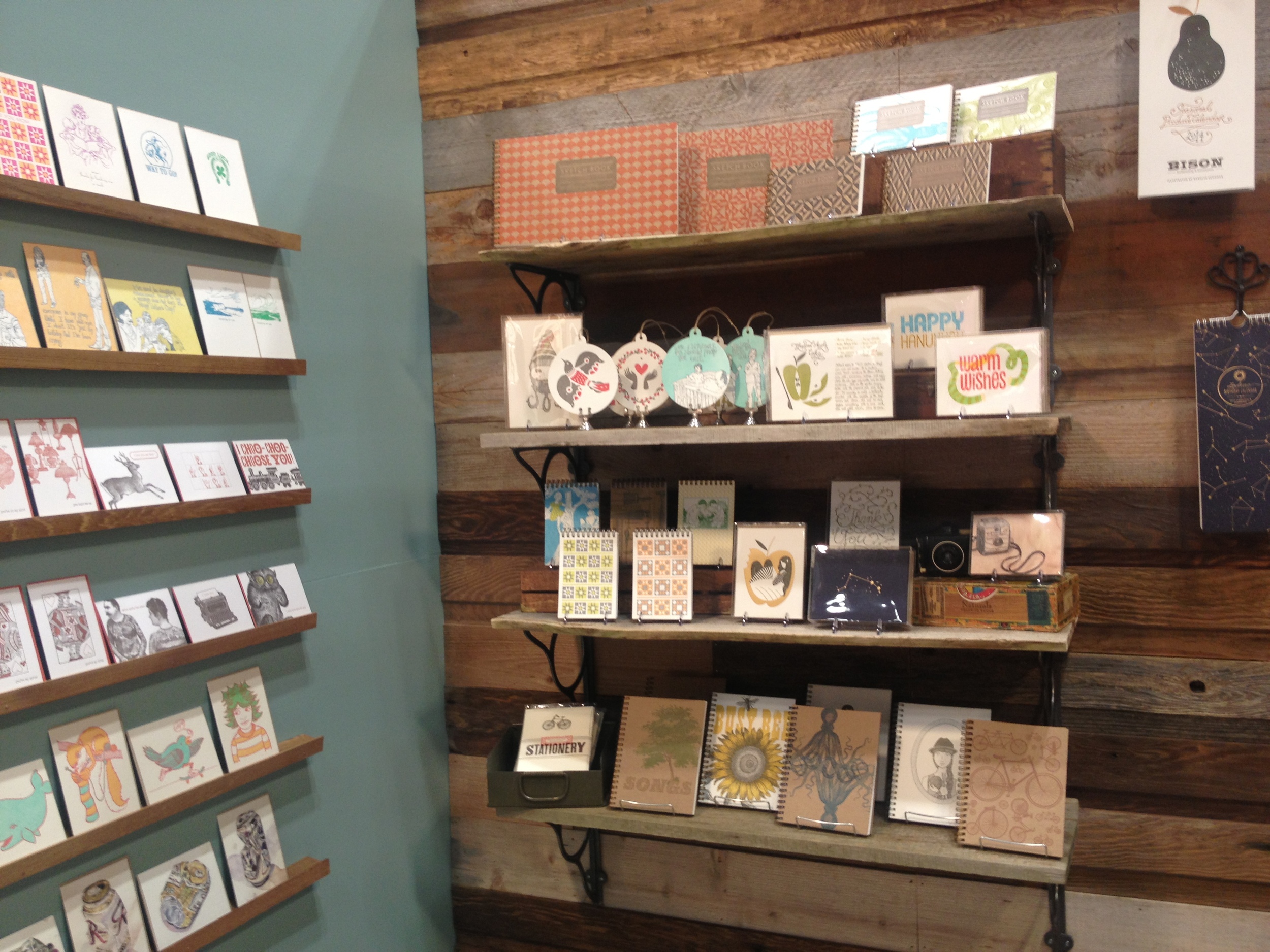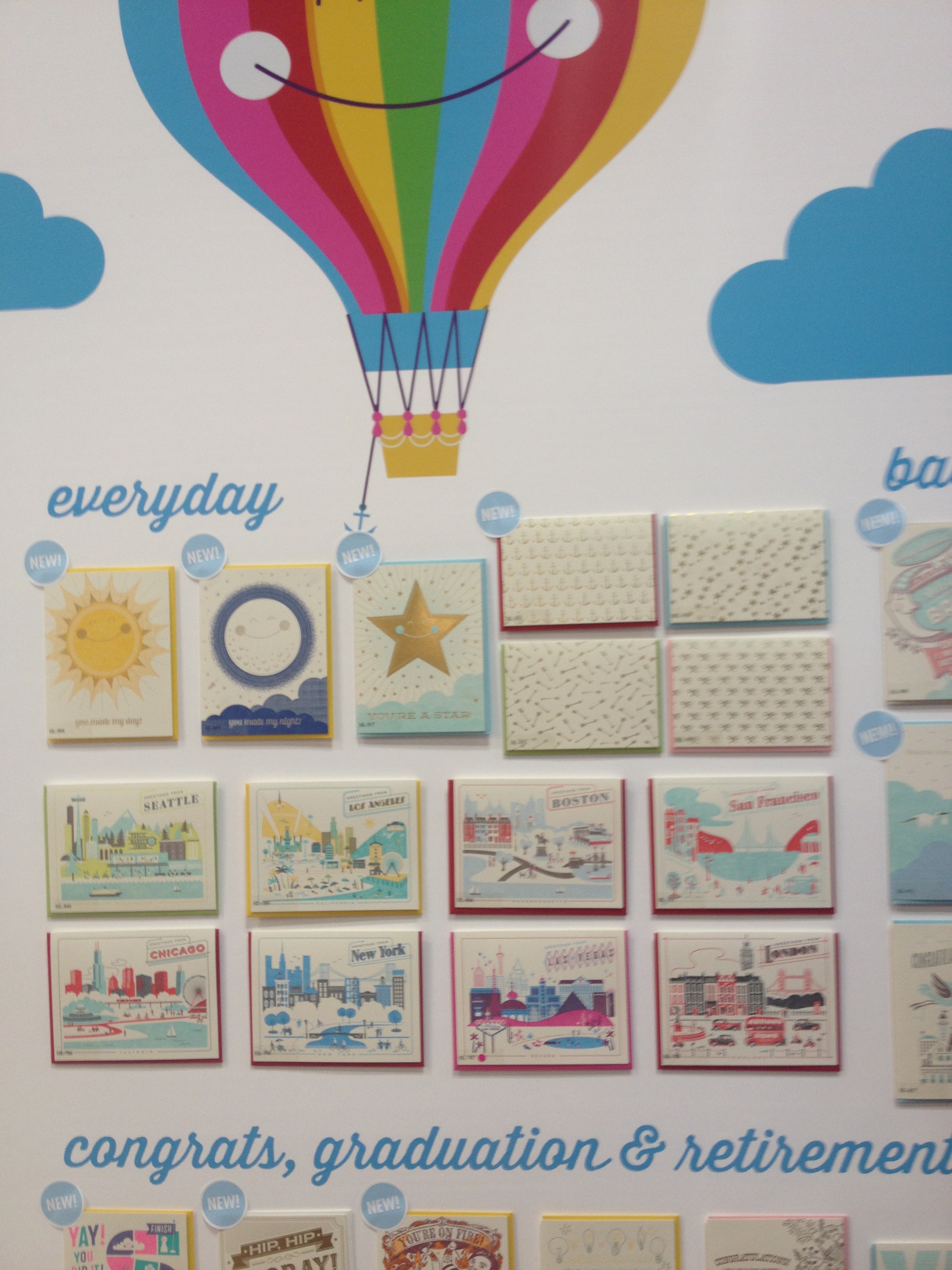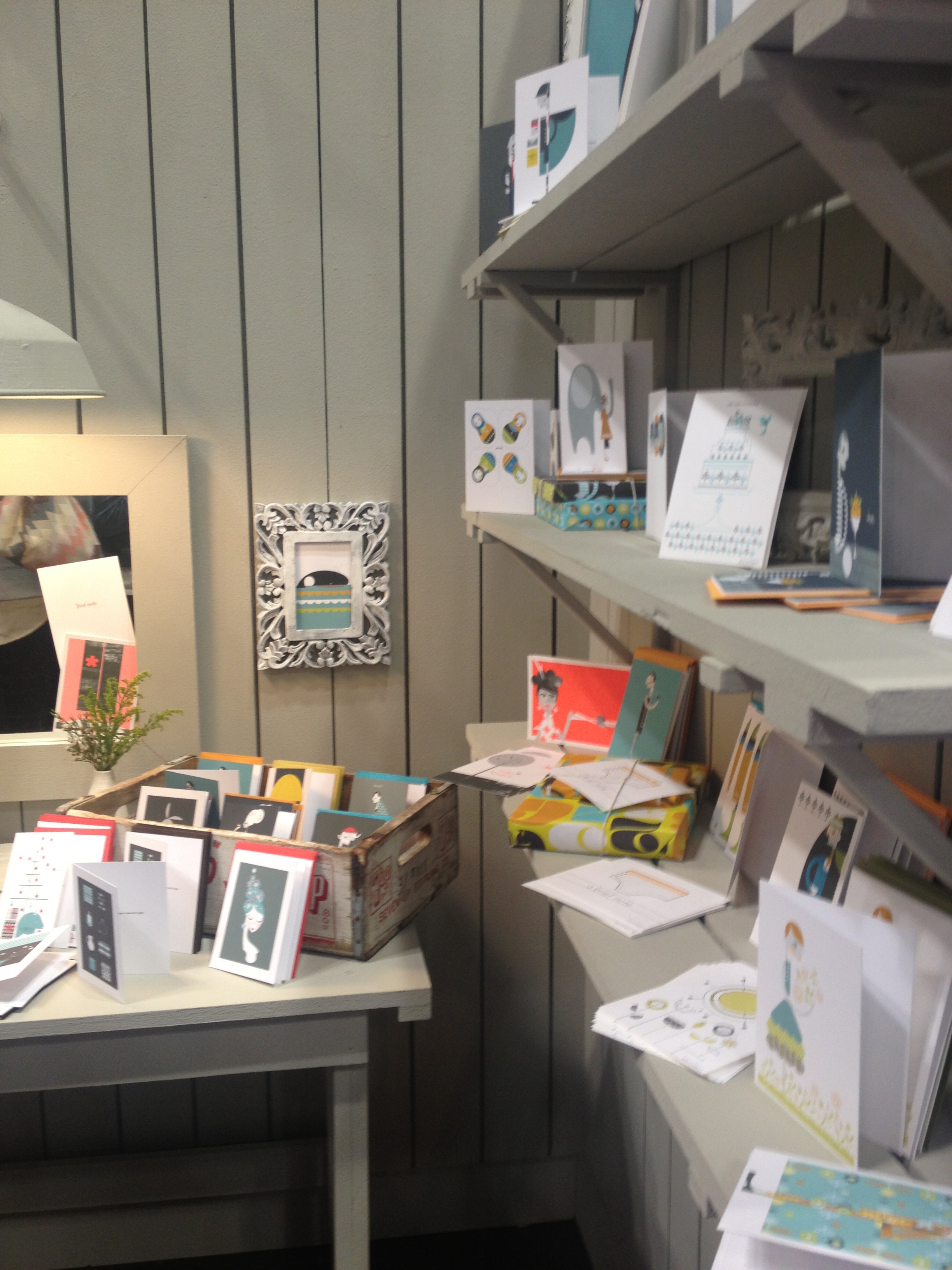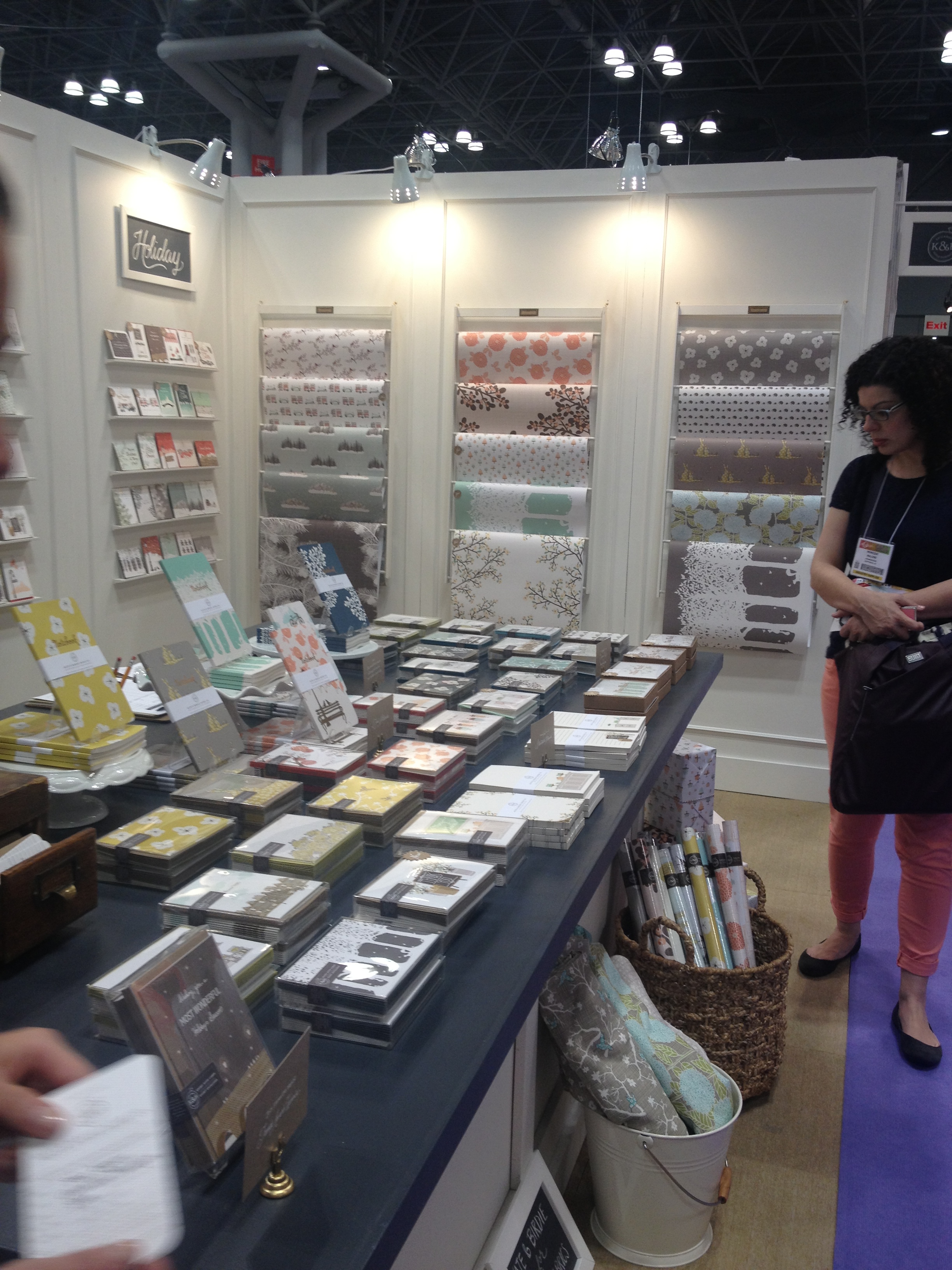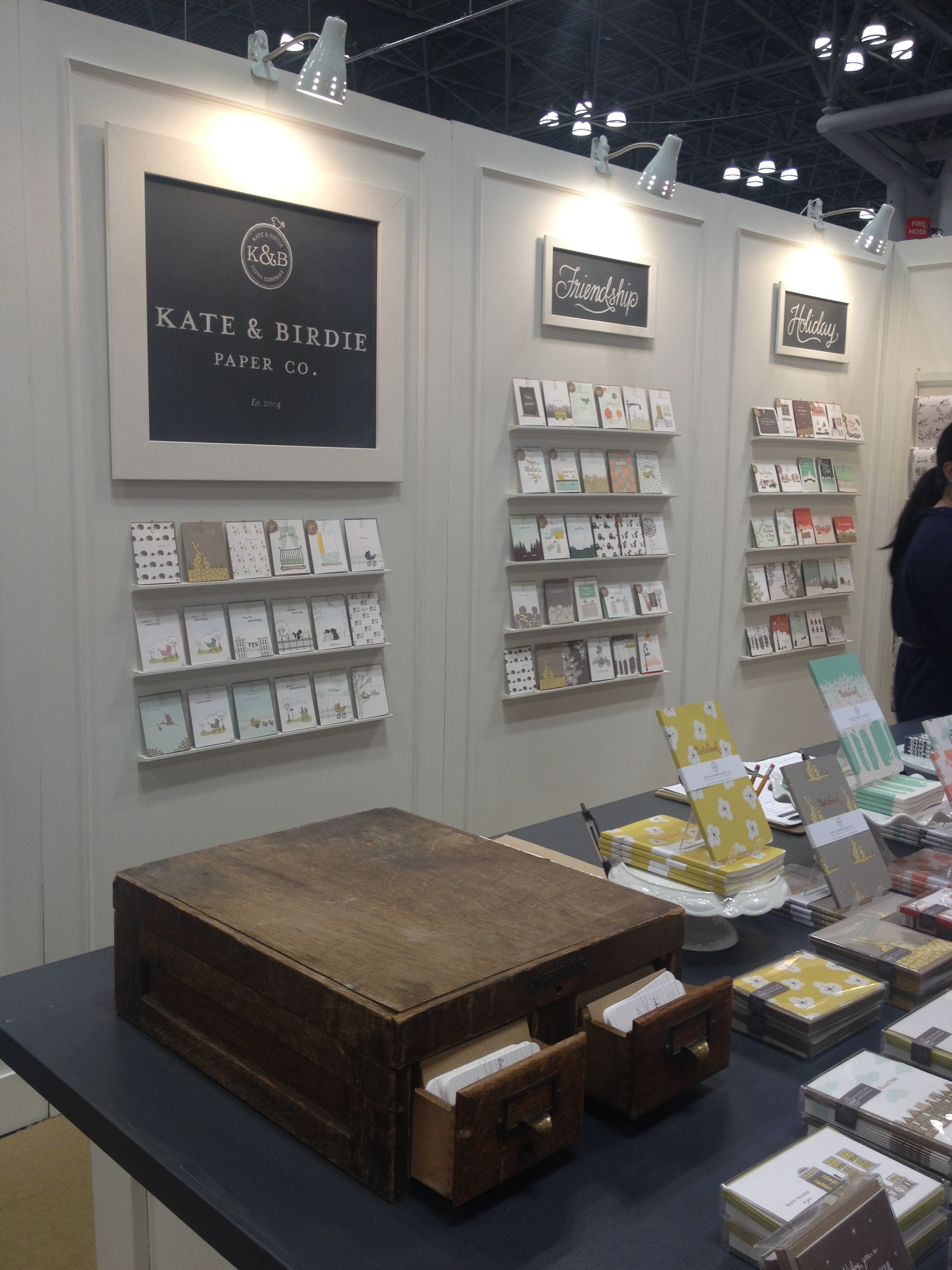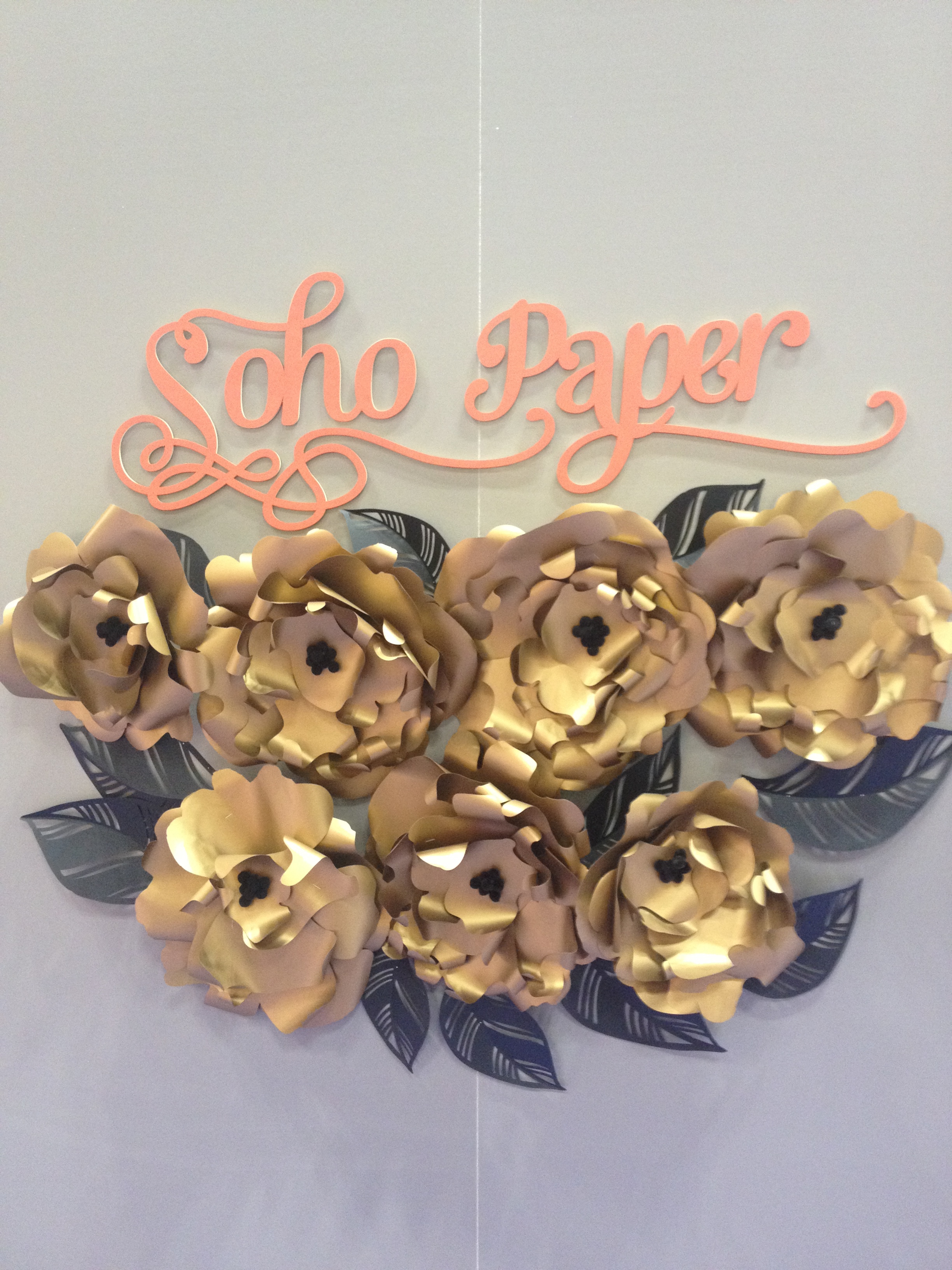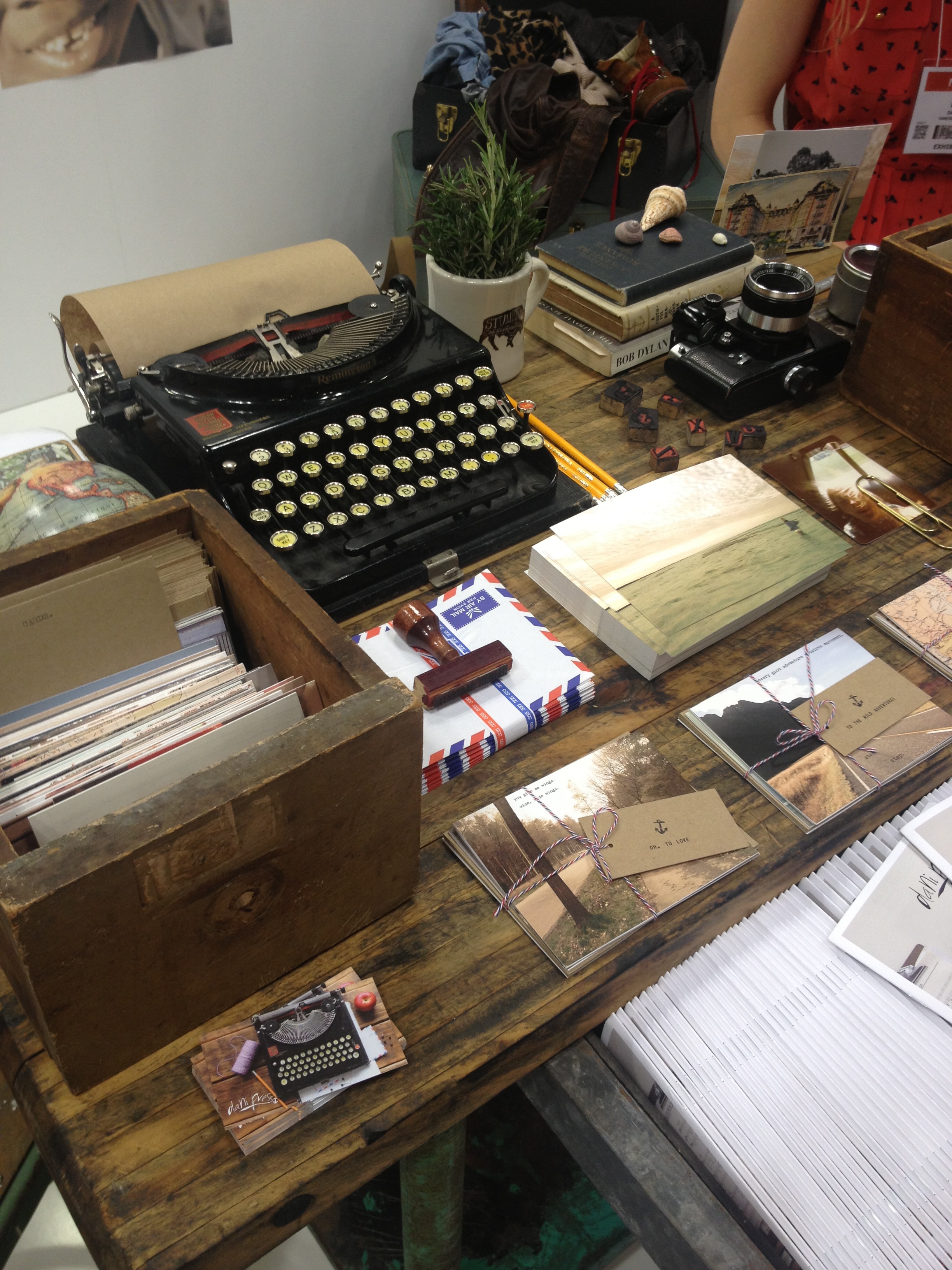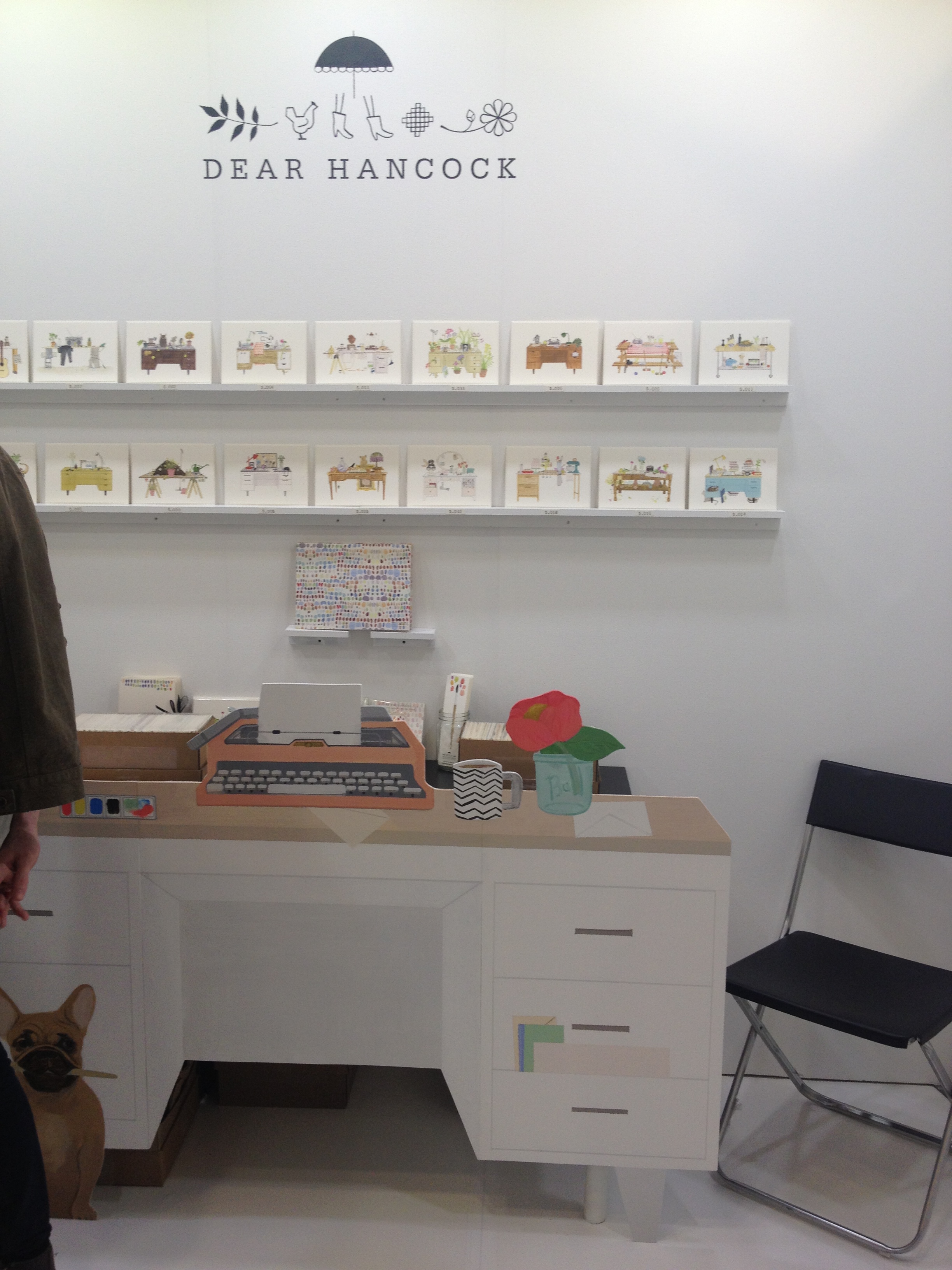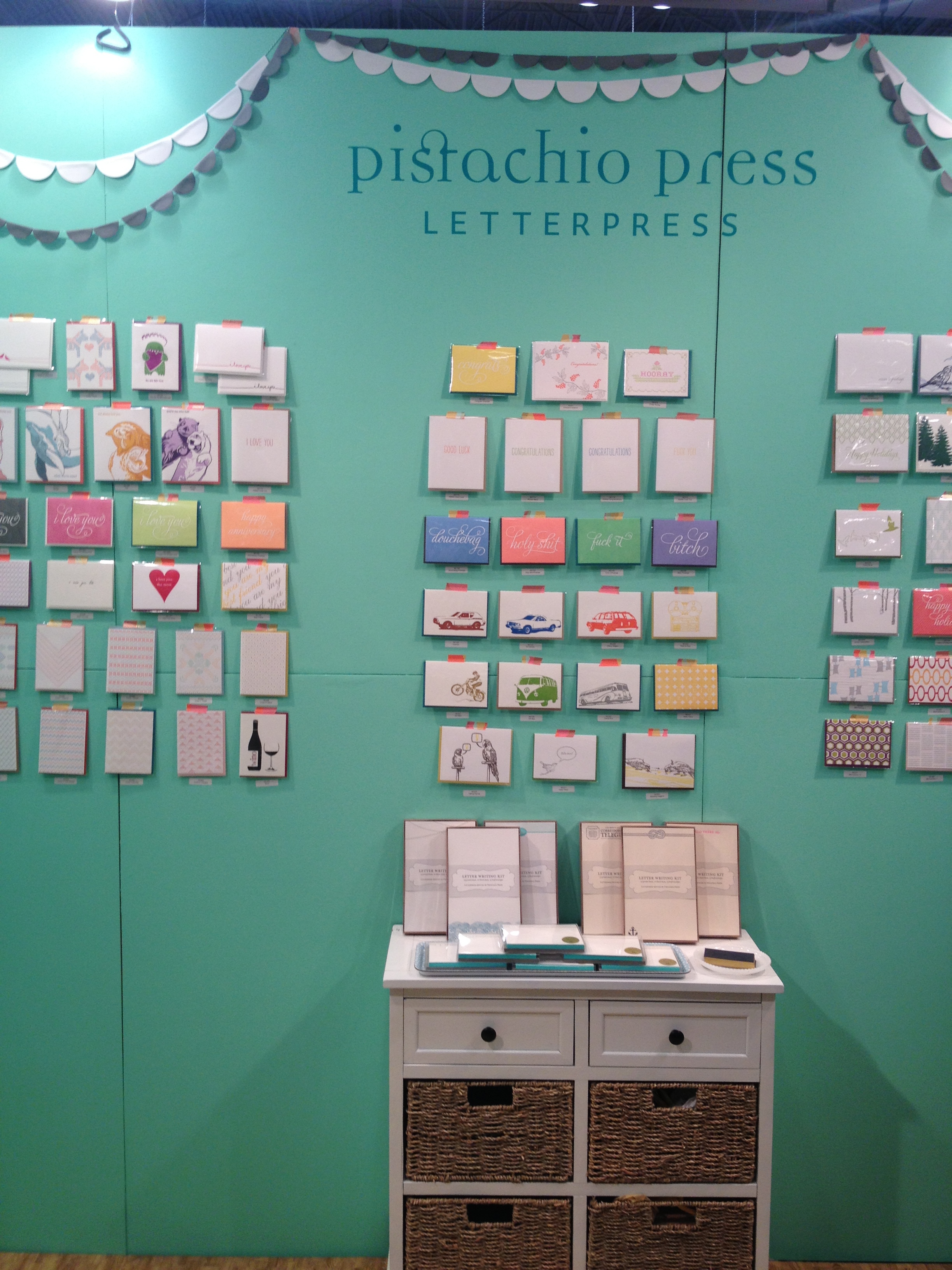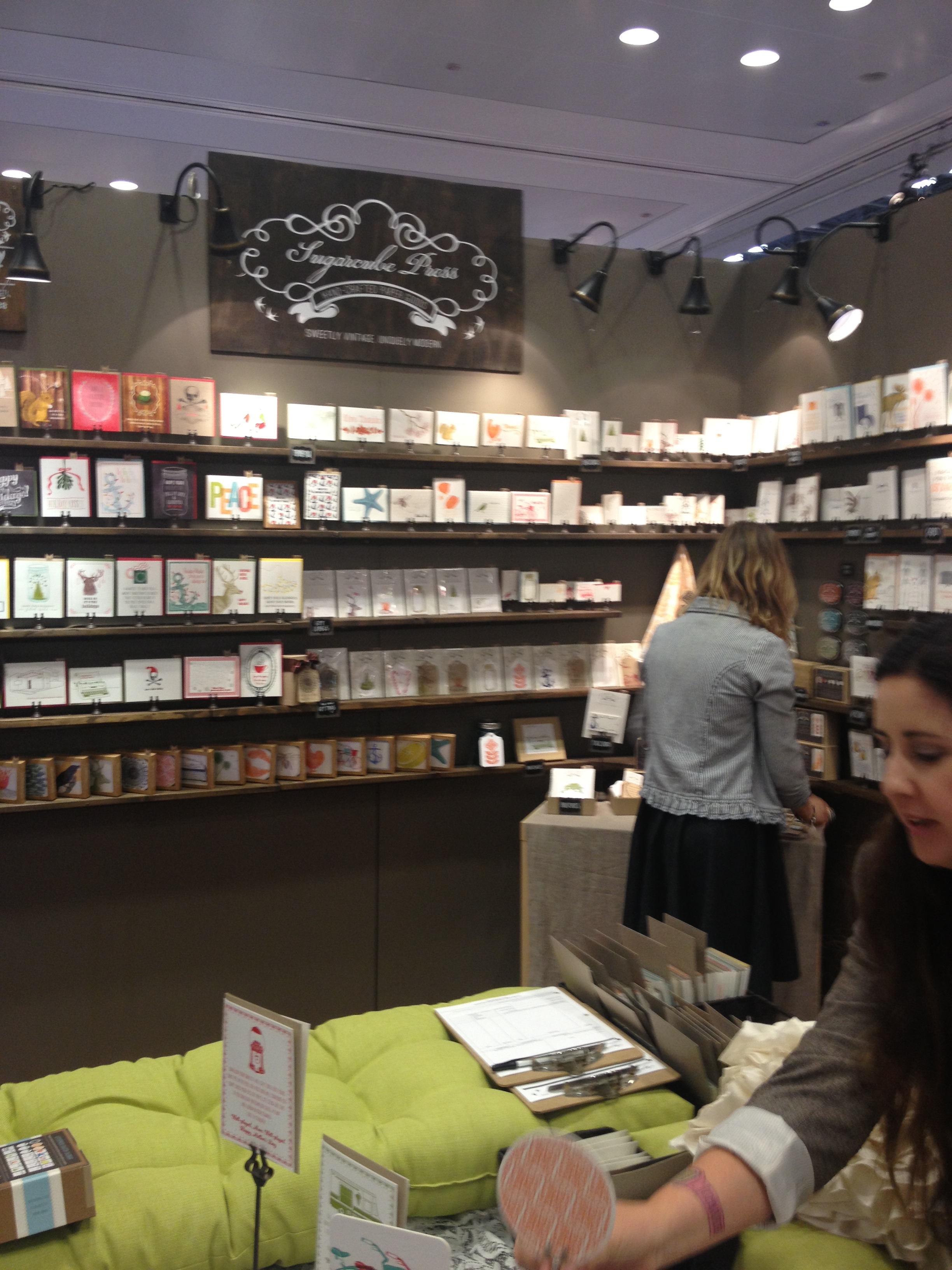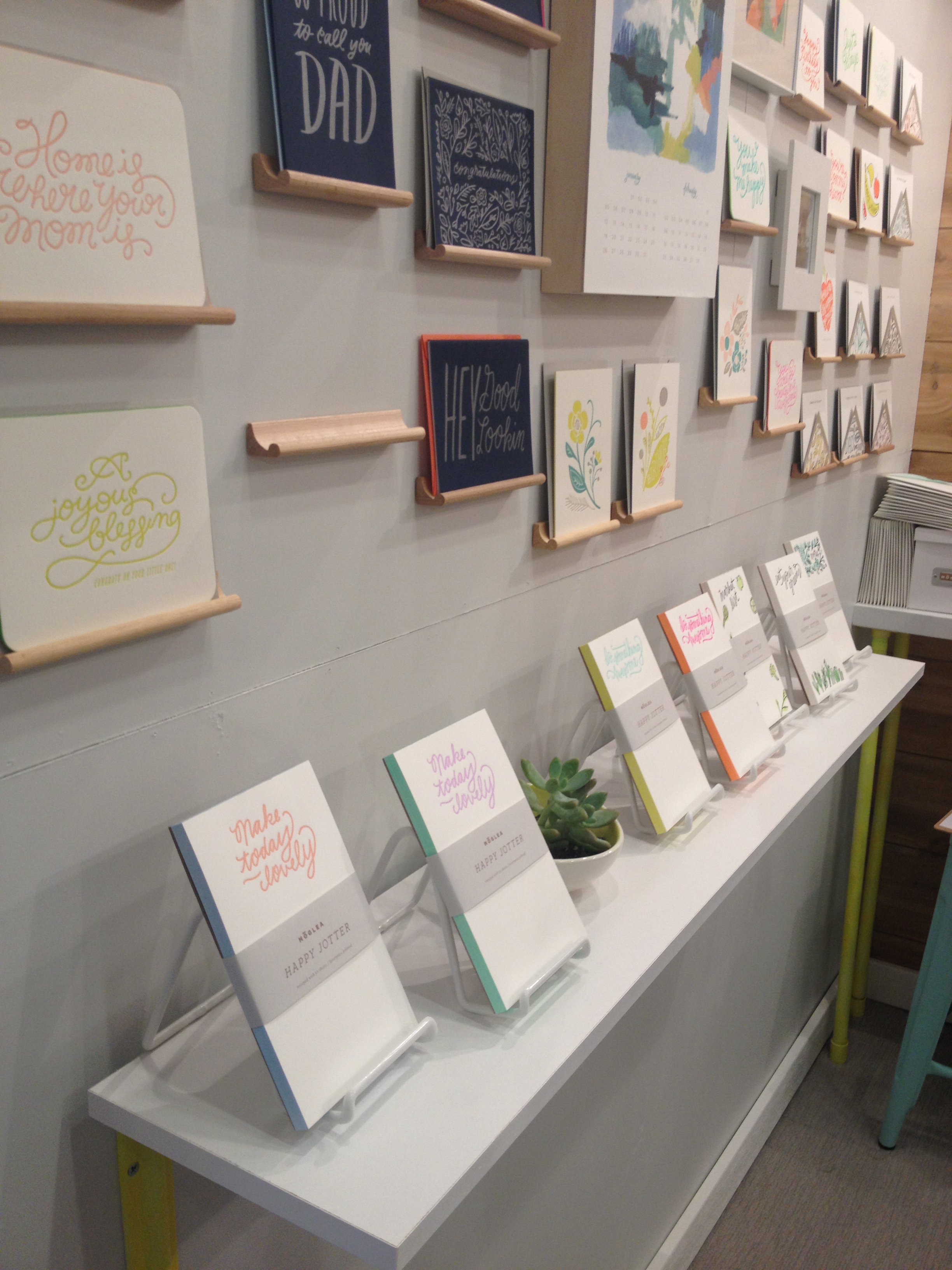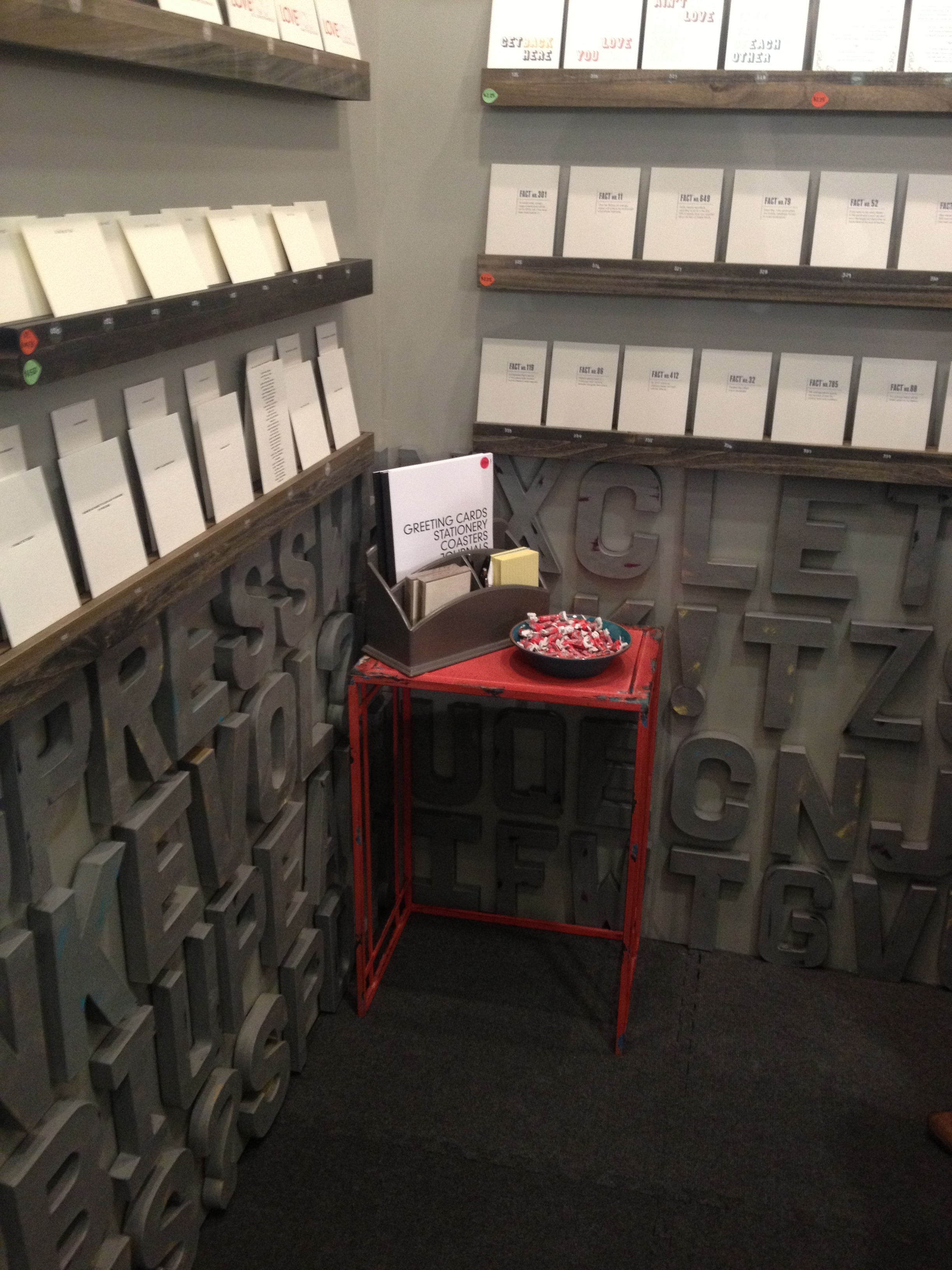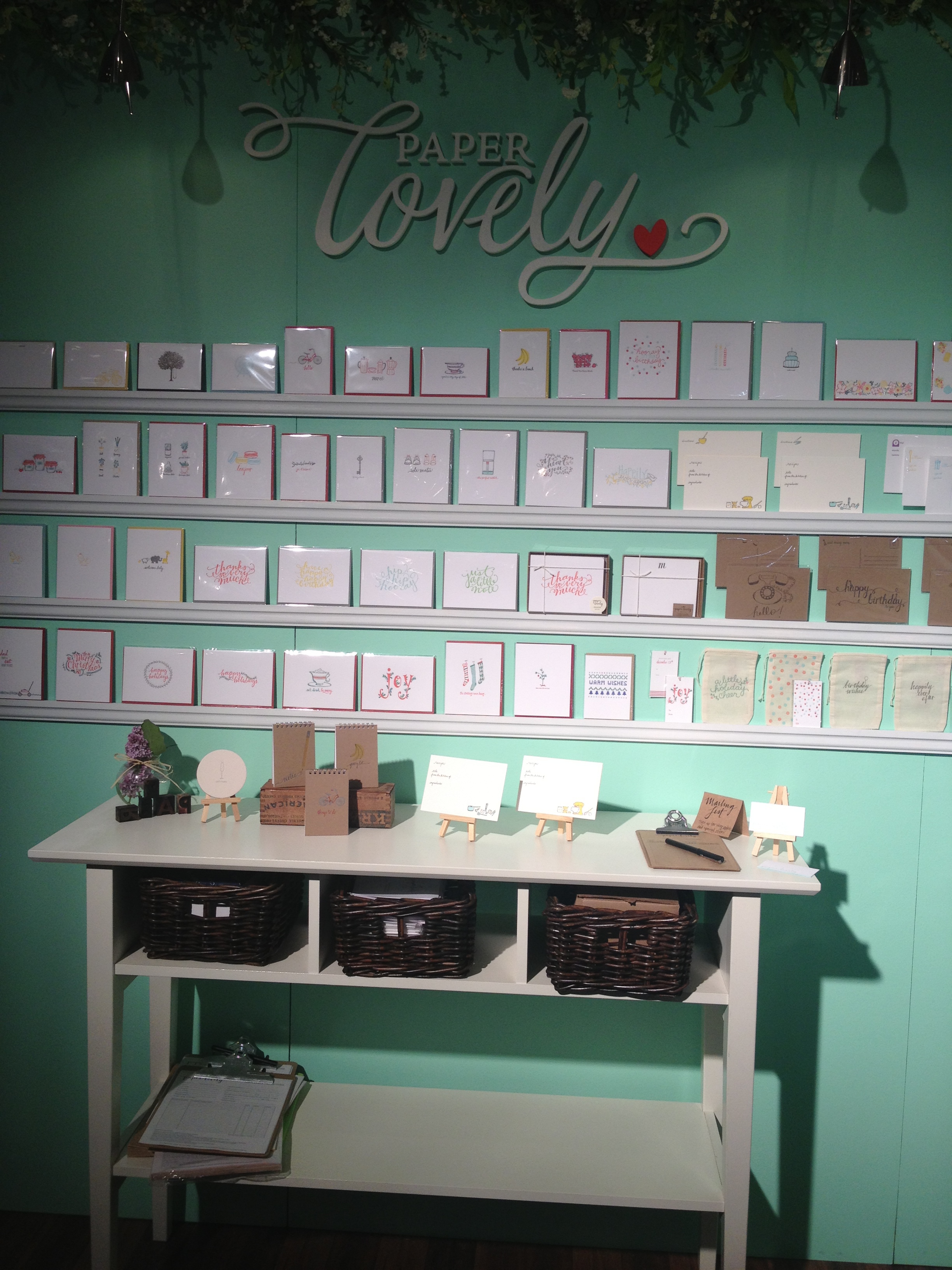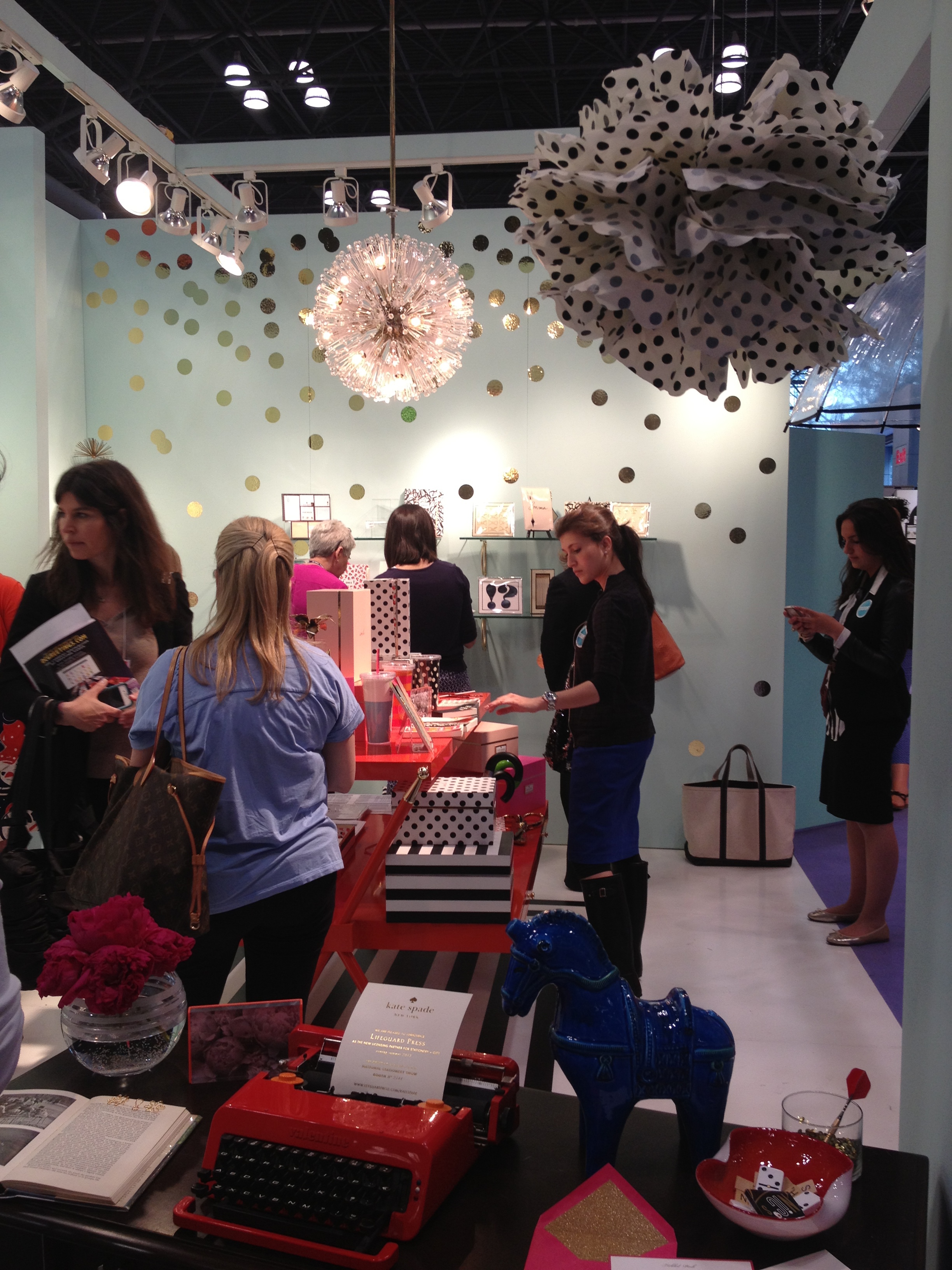 Firs things first: can we talk about how much I loved all the teal/turquoise/blue, rustic wood, and metallics that were happening all across NSS this year?! And how amazingly put together the booths were in general? It was like going into hundreds of little perfectly thought out storefronts. I couldn't have asked for a more positive experience than what I got after two days of walking the show. It was absolutely amazing to meet the designers and see all of the brilliant paper products in person that I have only ever oggled at online. As you can see to the left, I came back from NSS with a whole lot of paper swag. Granted, the picture is me and two of my friends piles, but still. That's a whole lot of beautiful paper-from business cards to postcards to fun little giveaways and the adorable scavenger hunt bingo pieces we got to collect. Walking down the (overwhelming &) beautiful rows at NSS, all I could think was that one day I could only hope to be a part of NSS as a designer. I guess we'll see how the years play out, but for now I'll just keep pinning the booths and the beautiful paper goods on my pinterest boards. I came home from New York completely exhausted but filled with new ideas for the future and enough inspiration to tide me over until next year, when I will inevitably find a way to go once again to NSS.
I also can't talk about my amazing trip to New York without talking about my INCREDIBLE hotel! My friends and I stayed at the Renaissance hotel right in Times Square. The top picture is the view from breakfast, and the one others are the view from our room and the street. Talk about incredible, yeah? The trip overall was extremely wonderful between visiting NSS, perusing the Surtex licensing show, exploring Brooklyn for the very first time, buying bunches of succulants to bring home, walking around Chelsea Market, eating amazing food & dessert (including ridiculously delicious Crif Dogs hot dogs-I never thought I would say hot dogs were ridiculously delicious), exploring New York, and just generally being inspired with three really great friends just a few days before we would enter the "real world".
Here's to more blogging! -b